Masonry heaters are clean-burning, efficient and sustainable centerpieces for heating your home. While they may look like conventional fireplaces, masonry heaters have channels inside them that absorb much more of the heat generated by the fire and then give that heat off into the space they are heating over a longer period of time. A well-designed masonry heater is sized so that a 2-3 hour fire in the evening supplies enough heat to the space for it to stay warm until the next evening when it is fired again. Most heaters are used as a house's primary heat source and do not require electrical power to function. Heaters can include cooking and water heating functions as well.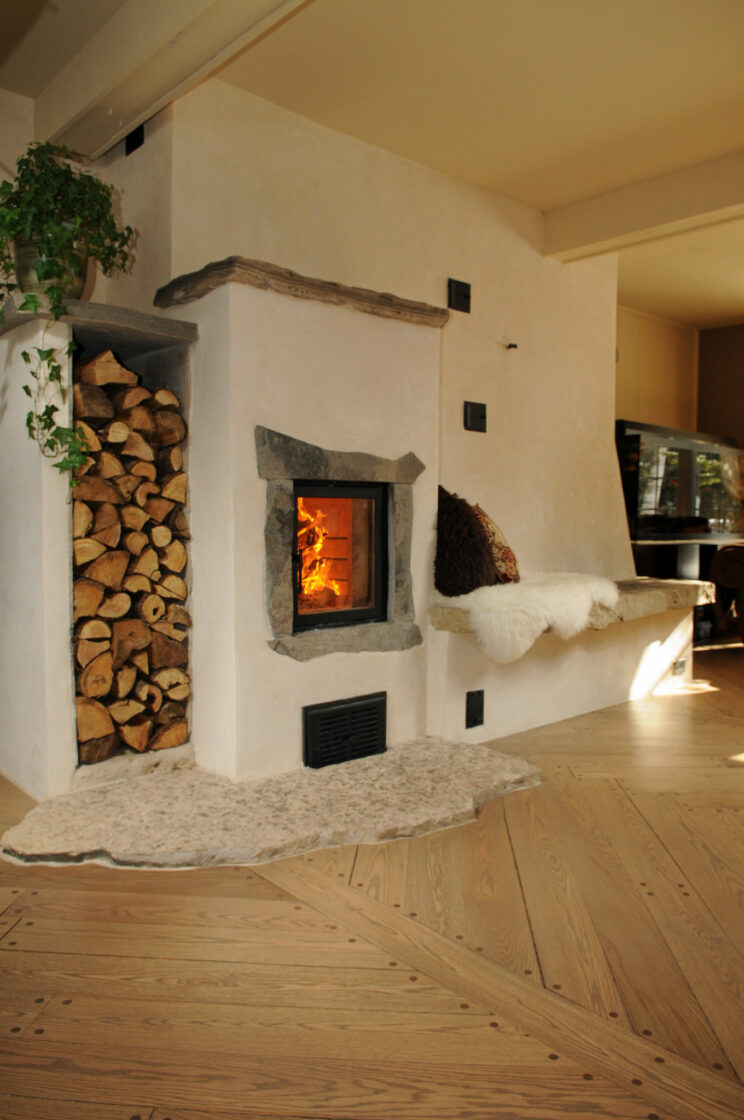 Masonry heaters are both age-old and cutting edge technology. They are built throughout the world where mild to severe winters are experienced. Their ability to burn a regenerative local fuel extremely cleanly and provide exceptional comfort has been recognized by the EPA:
Masonry heaters are also known by the names Russian Stove, Finnish Contraflow, Swedish 5-Run, German Kacheloven, Austrian Calculated Stoves, Russian Bell and Double Bell Heaters. The Rocket Mass Heater and more recently the Batch Box Heater are interesting designs coming out of the innovative DIY realm and being incorporated into the mainstream.
Masonry Heater Recognition
[Masonry heaters] produce more heat and less pollution than any other wood- or pellet-burning appliance.

U.S. Department of Energy (DOE) website
Masonry heaters are typically very efficient heaters, and currently do not require EPA certification.

Environmental Protection Agency (EPA) website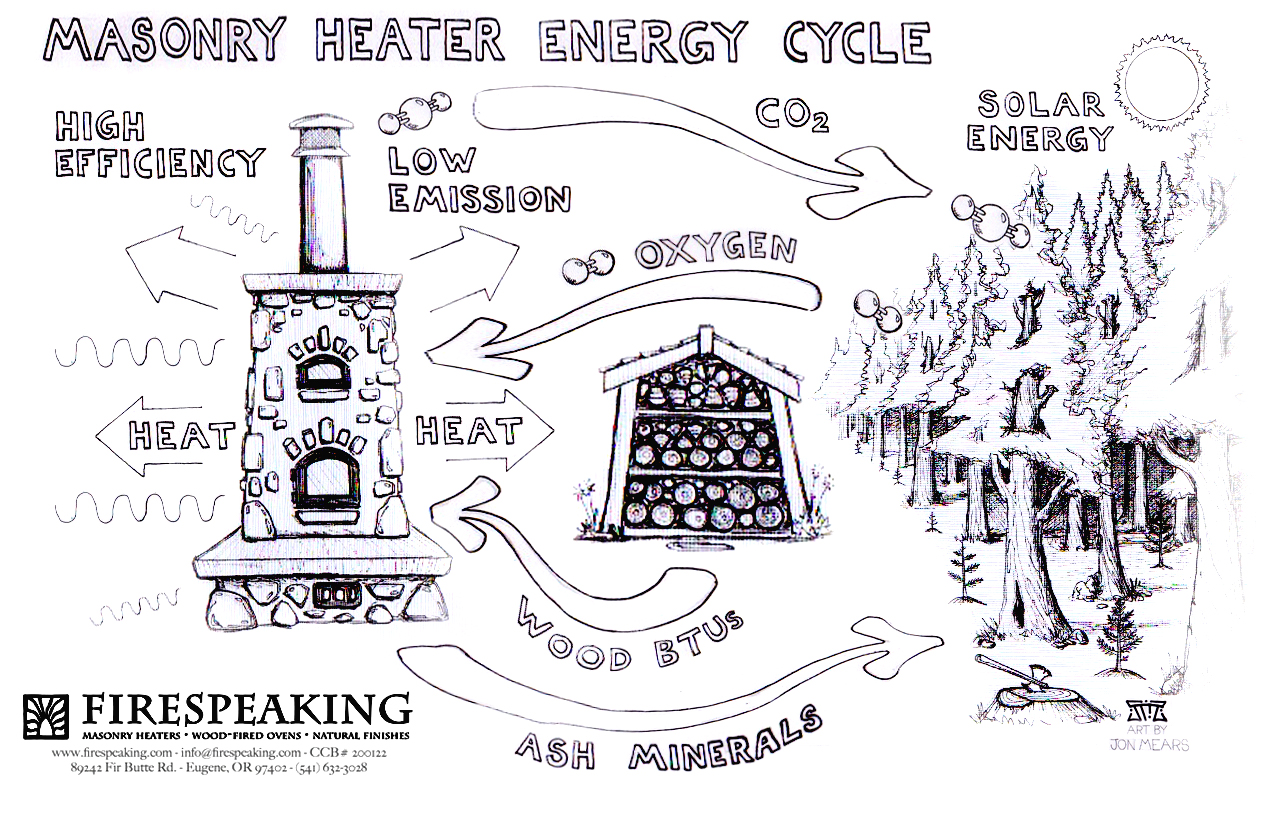 We at Firespeaking have 20 years of experience in designing and building Masonry Heaters and are active at a local, national, and global levels in advocating for and popularizing this technology. We are proud of our elegant design work and continued dedication to the applied craft of their construction.
---
Recent Articles from the Journal
---
We have experience in every aspect of masonry heater realization – from conceptual design through documentation to construction. Please contact us if you would like to take the next step in including a masonry heater in your home.
Masonry Heater Design Resources