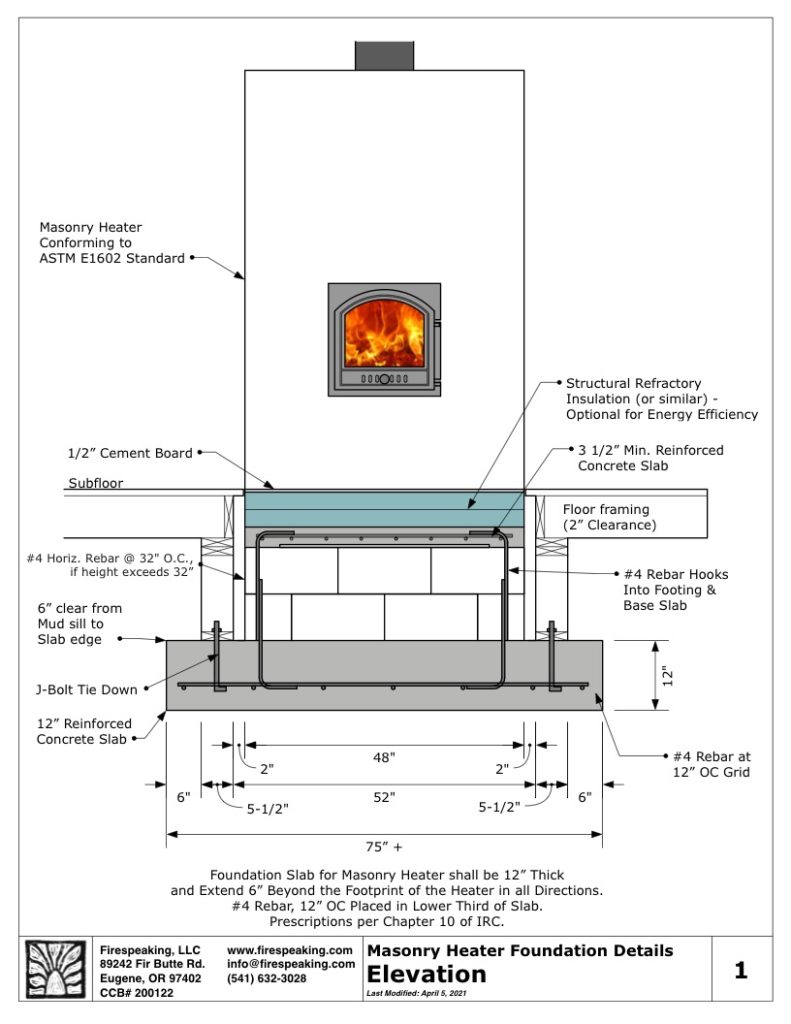 As part of our efforts to make Masonry Heaters better known in the prevailing building culture and to facilitate the inclusion of masonry heaters in construction plans, we are sharing this set of drawings which are based on our 20 years of masonry heater construction experience.
The specific dimensions for these drawings are based on a Basic Masonry Heater Design occupying 48″ x 32″ of floorspace. The clearances specified and building strategies implied can be applied to other layouts as long as the correct clearances and details of the local building code are applied. In the United States, the relevant local code is usually adopted from Chapter 10 on Fireplaces and Chimneys of the "International" Residential Code (IRC), and further specified in the ASTM Standard E1602 – Standard Guide for Construction of Solid Fuel Burning Masonry Heaters.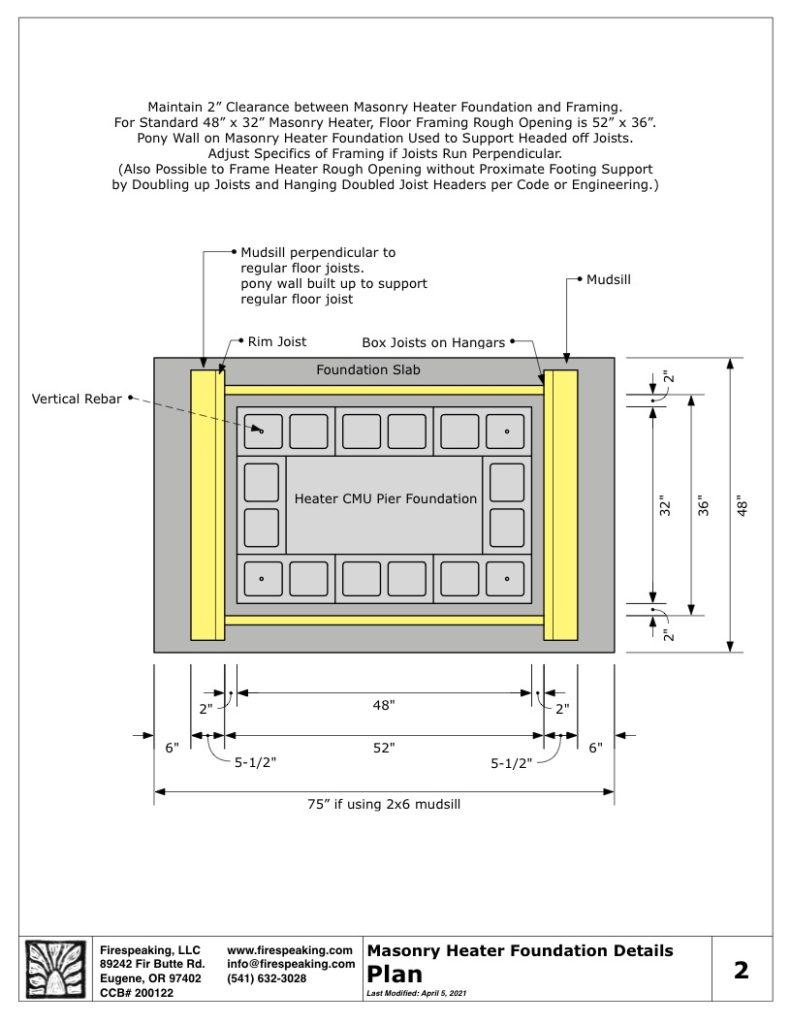 A minimum 2″ clearance between combustible framing and the masonry heater foundation is required.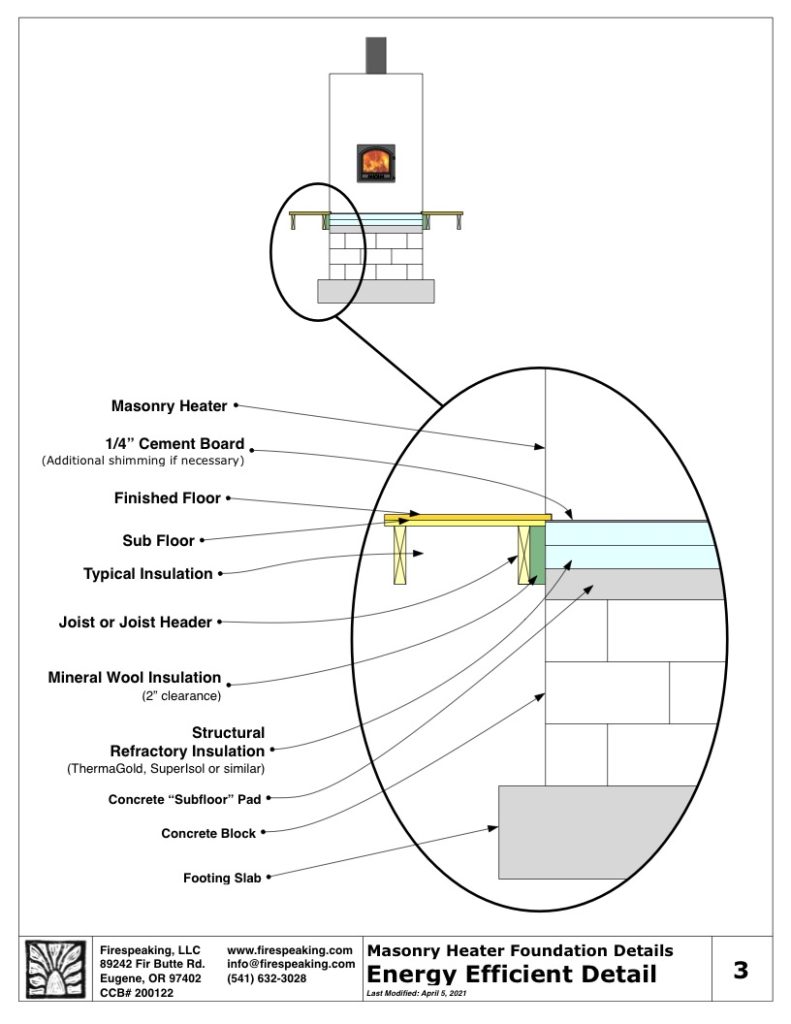 We have found it practical to have framers install temporary joists across the opening in the floor framing and install the subfloor across the opening so as to be able to continue smoothly with the building's construction until work on the masonry heater begins.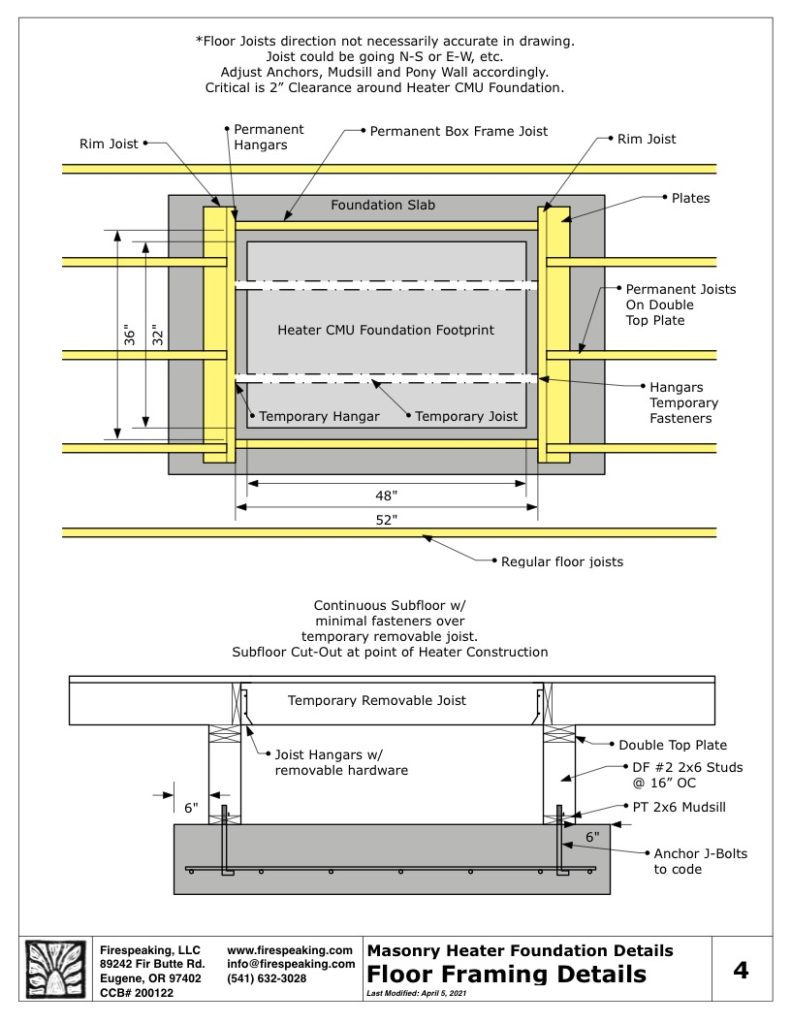 This is the basic foundation assembly that we have found most relevant over time. Although considered combustible materials, the subfloor and finished floor are permitted to abutt the top of the masonry heater foundation. We have found that including structural insulation in the foundation assembly is consistent with modern energy efficient building strategies.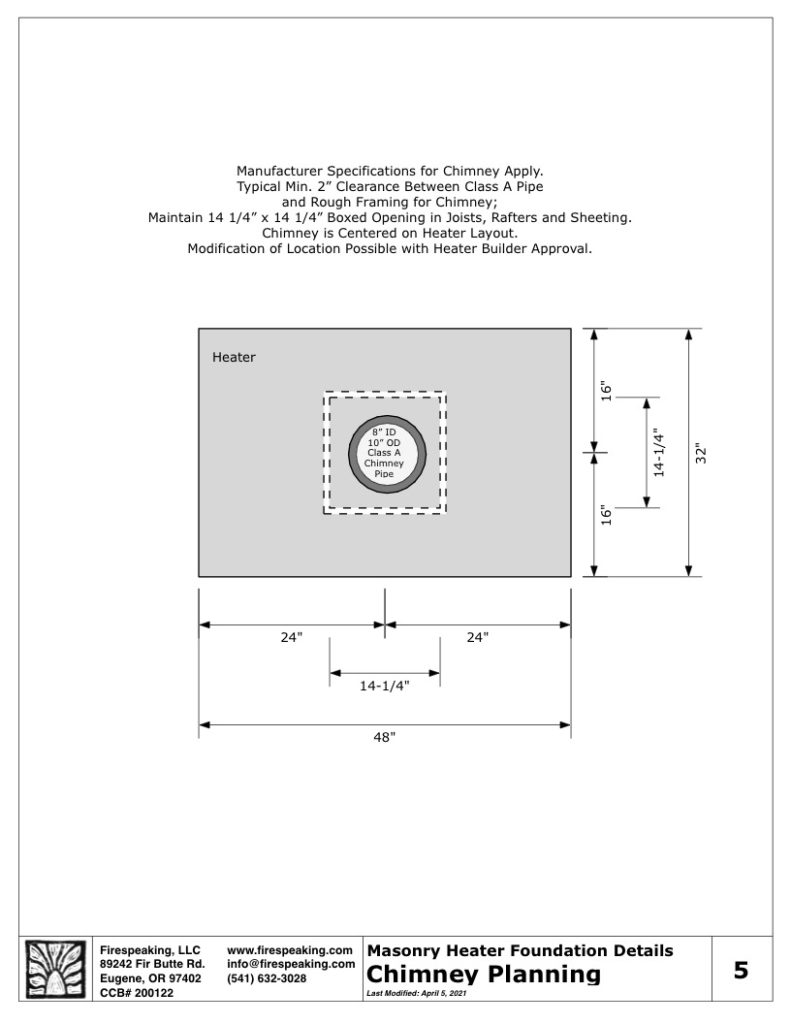 Although chimney details merit their own complete article, we include this drawing because it is so important that adequate planning for the chimney is included at the point of design and rough framing.
---
Free PDF Download
Please provide your name and email address to download these drawings so we can send important updates as they are released.
---
Article Road Map
Publish. (April 2021)
Receive Feedback through Comments. (Spring 2021)
Add Slab-On-Grade Detail. (Summer 2021)
Credits
The drawings for this article were prepared by Max Edleson and Jonathan Mears.
Keep up on the latest!
This article is part of the Firespeaking's "Journal", a regularly updated archive on innovations in Wood-Fired Heating and Cooking.