If after looking at options for locating a masonry heater in your floor plan, you settle on a corner design, there are still a number of design options to choose from. These options include whether you will include an oven, benches, and whether you will cap your heater in the space or continue the masonry up to the ceiling.
This design article is intended to help you visually assess those decisions. Remember that there are many different facing materials possible to give your project it's unique feel.
Plan Drawings
Custom Masonry Heaters require training to build. These drawings are meant to serve only as a conceptual guide and to help builders better conceive of projects and communicate with their customers.
Tulikivi Corner Heater Options
The Tulikivi brand of Soapstone Masonry Heaters also offers options for corner layouts.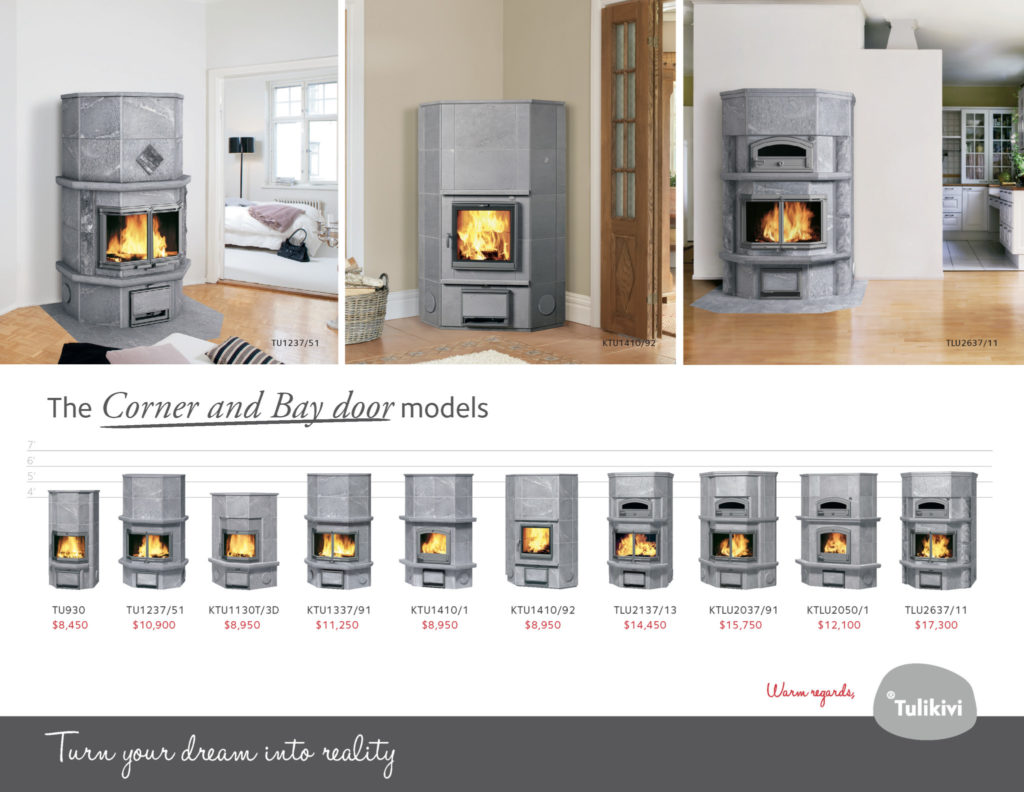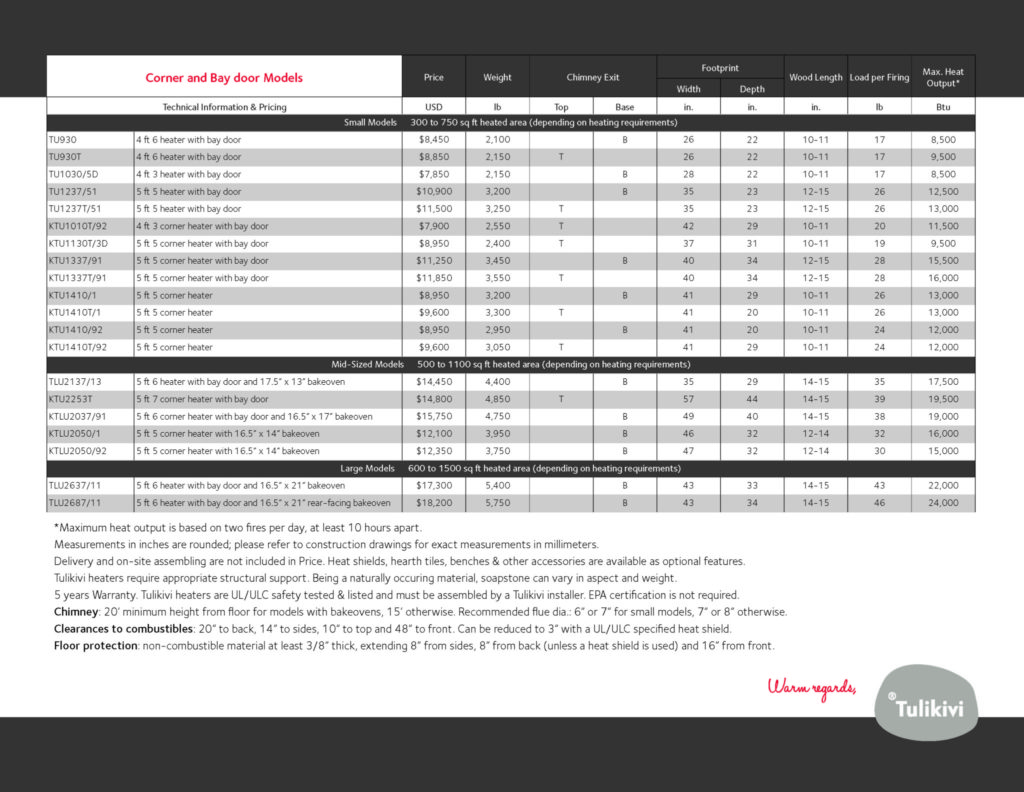 Further Reading:
Our Services:
While we are moving in the direction of providing training through in-person workshops and online documentation and tutorials in order to provide kits to a larger market, we are a design-build company based in Eugene, OR, mainly interested in Oregon projects.