Firespeaking is currently represented by Max Edleson, Eva Edleson and Samuel Jervey. We pride ourselves on good designs and the ability to carry them through to completion. We are dedicated to combining the inspiration of beauty with the precision and engineering of function in order to create magic and a continual reminder of the sacredness of daily life in our homes and public spaces. Our work can mostly be categorized as "architectural" with a strong emphasis on wood-fired heating and cooking, and natural building techniques.
Please contact us for more information. And join our mailing list to keep in touch!
Max Edleson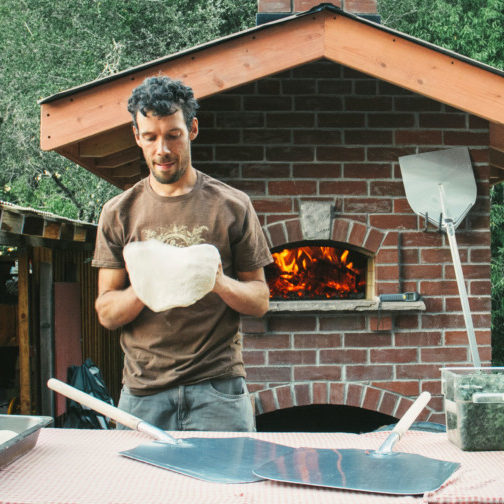 Max is a professional artist/builder who has lived, worked and taught in the United States, Argentina, and Indonesia. He is dedicated to using naturally and locally available materials to create spiritually- uplifting and energy-efficient elements of homes and public spaces.
Max's skills include masonry, carpentry and computer-aided design. Over the last 20 years, Max has worked as a professional tile layer, mosaic artist, ceramicist and a mason of devices made for fire which include masonry heaters, baking ovens, various heating and cooking stoves, fireplaces and kilns.
Max enjoys cooking, gardening, making music and writing.
Eva Edleson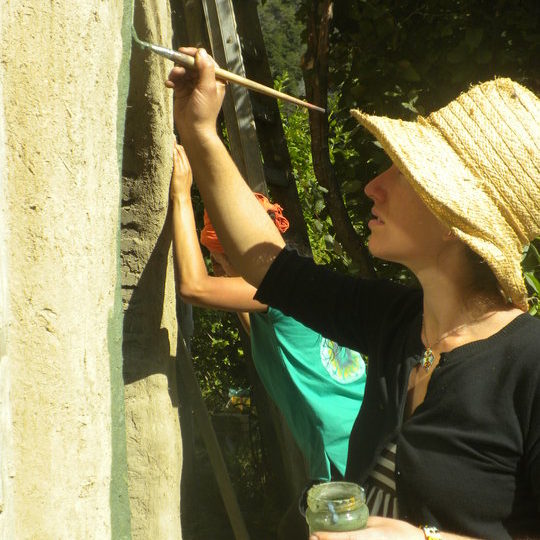 Eva is a talented natural builder, cook, gardener, and craftswoman. As a builder with over 20 years of experience, she specializes in earthen wall systems, wood-fired ovens as well as in natural plasters and paint. She has taught or has trained and worked with many of the most-respected natural builders in North America, as well as Argentina. She has combined her own research and experiences into a successful natural building practice.
Eva has dedicated much of her life to nurturing and encouraging lively community. While living in Portland, Oregon, she was an instrumental visionary of the nationally-recognized Village Building Convergence. Now in its 16th+ year, the VBC become an example of urban revival through the strengthening of neighborhood communities and introduction of natural building and permaculture in the city landscape.
Eva's love for the earth also manifest in her passion for gardening, cooking and craft. She has been an active gardener and is adept at many methods of food preservation. Besides making many great home-grown meals for her extended family, she both taught at and cooked for natural building workshops and other large gatherings. Her active mind and inspired hands are often engaging in crafts, herbal medicine, seed saving and music.
CLICK HERE FOR TESTIMONIALS ABOUT WORKING AND LEARNING WITH EVA