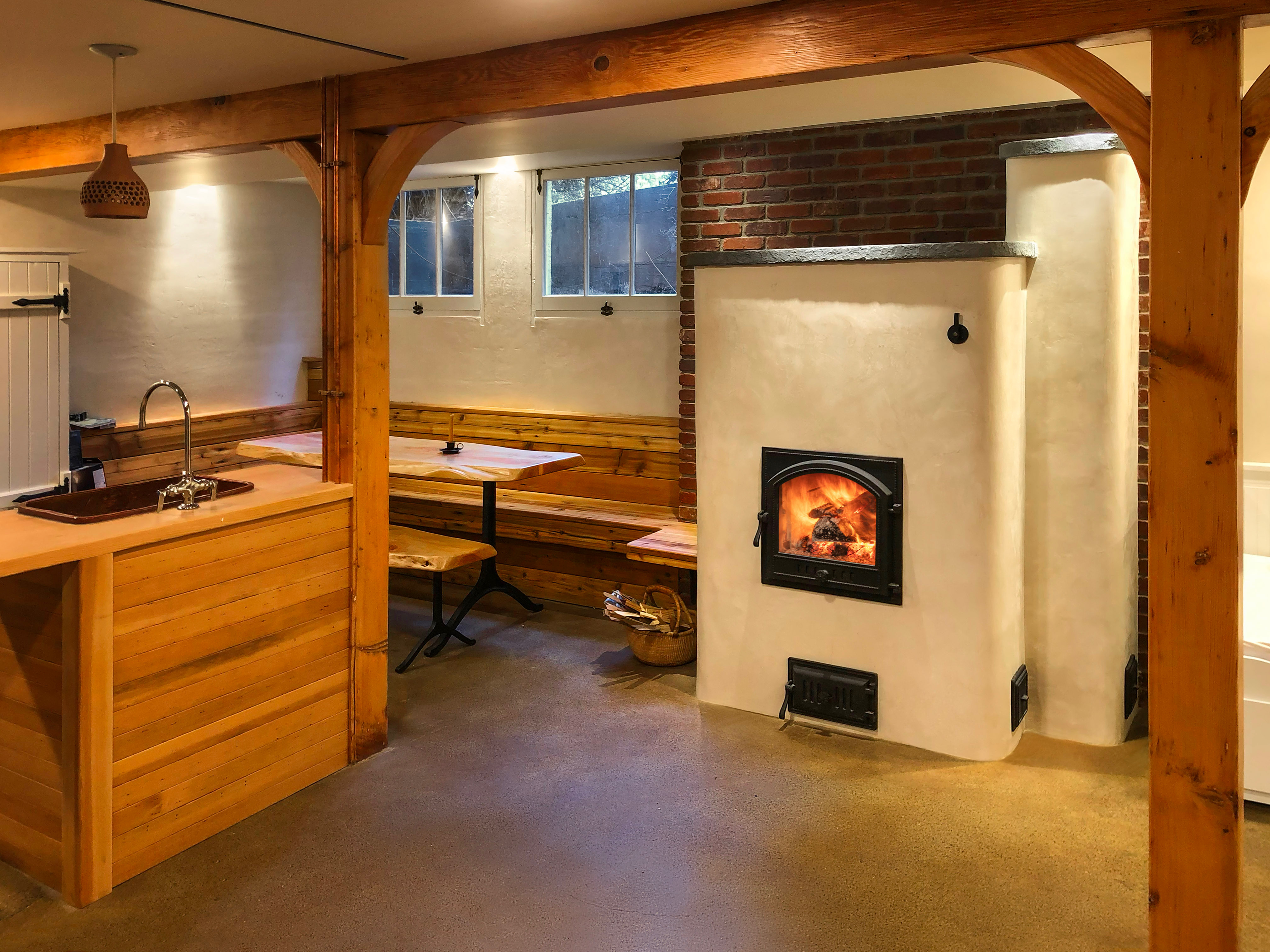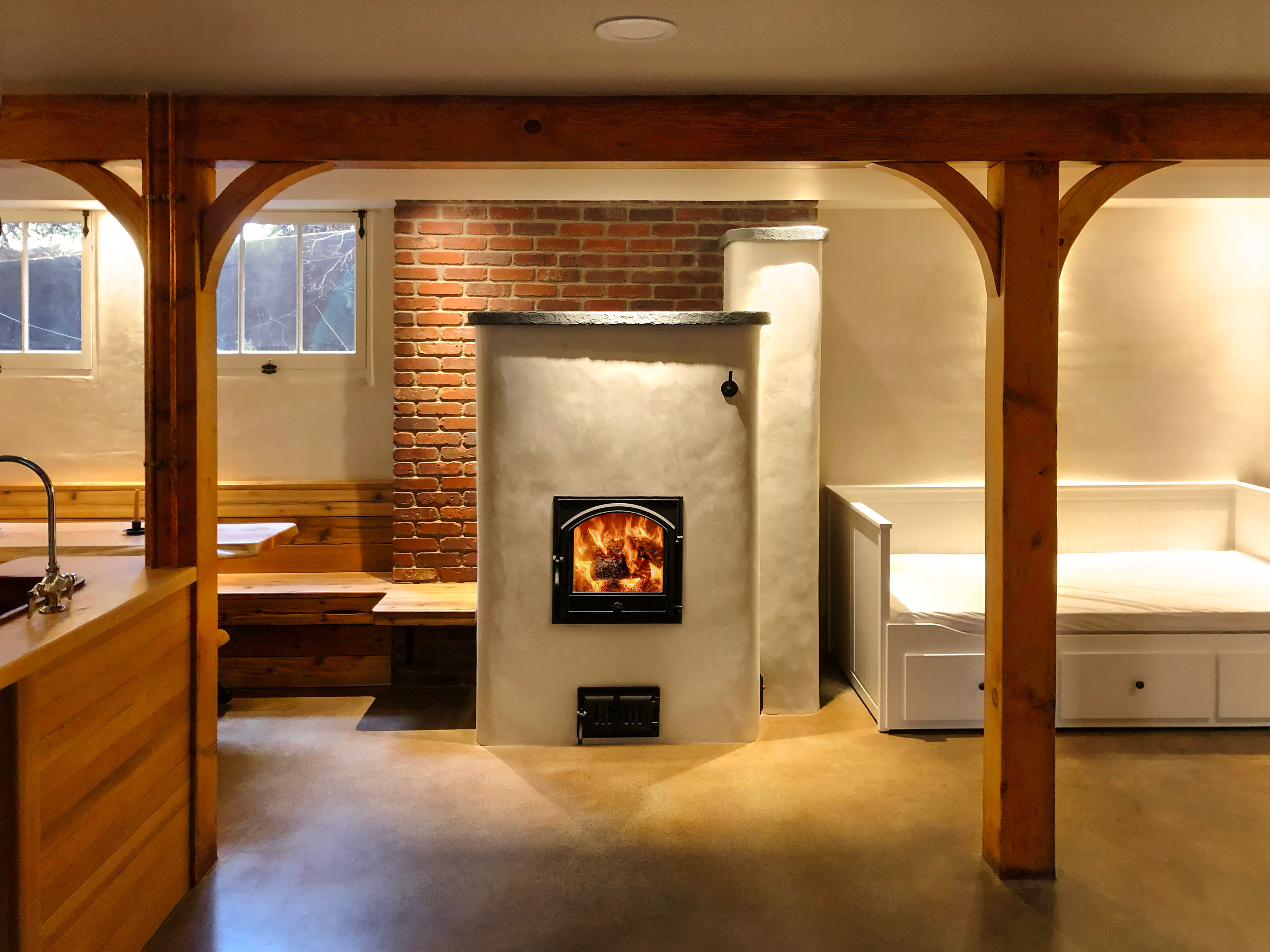 Conceptual Plans
The basic pattern of this heater is called a Contraflow which sees the combustion gases leaving the firebox and splitting into two symmetric downdraft channels before joining in a manifold in the bottom courses and making there way to the chimney. We made a custom 4″x8″ pivoting damper to allow for an operable shortcut for the gases to easily get to the chimney on startup and when re-loading. The forum topic on this post is a good place to post any questions and ask for further clarification.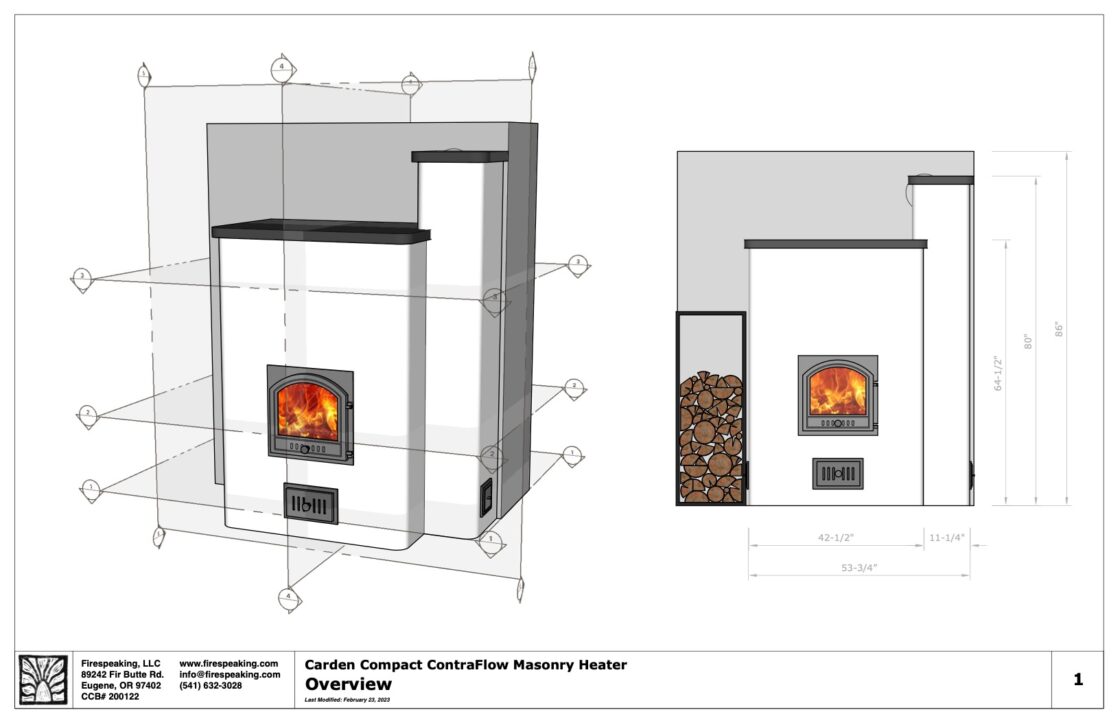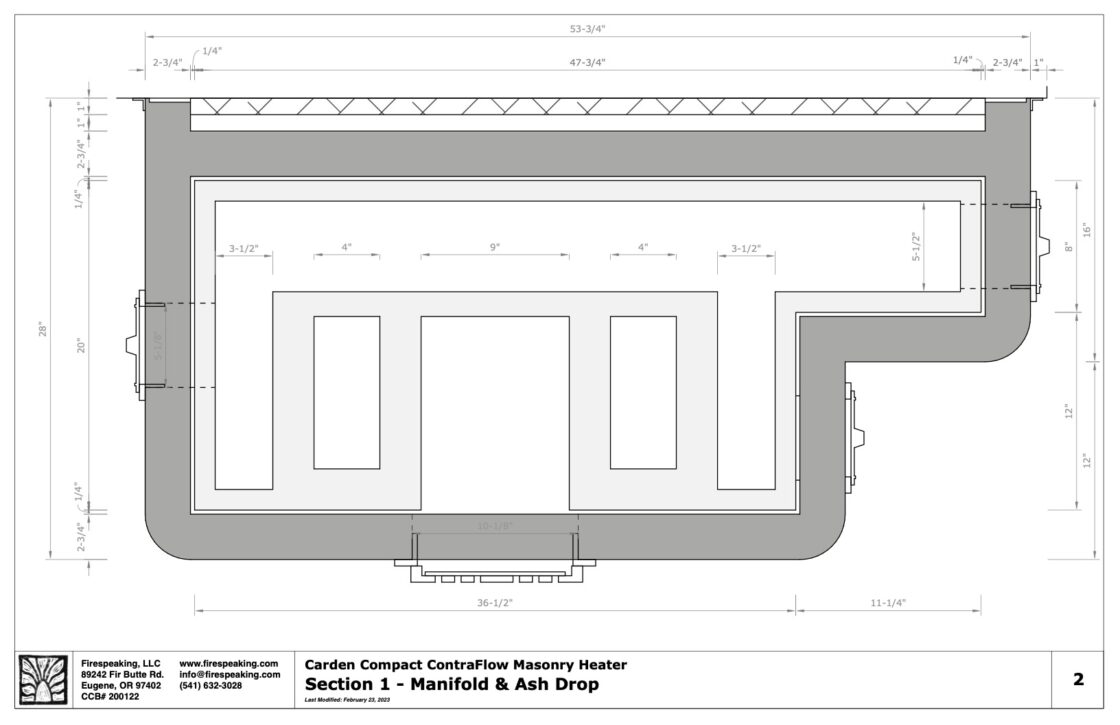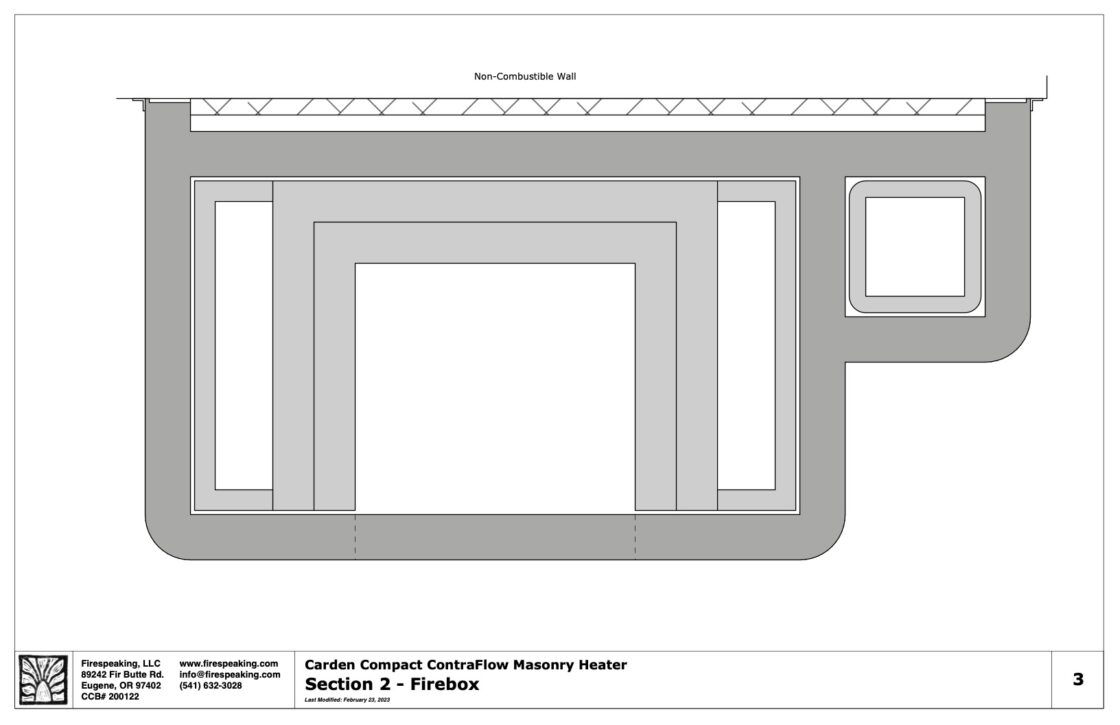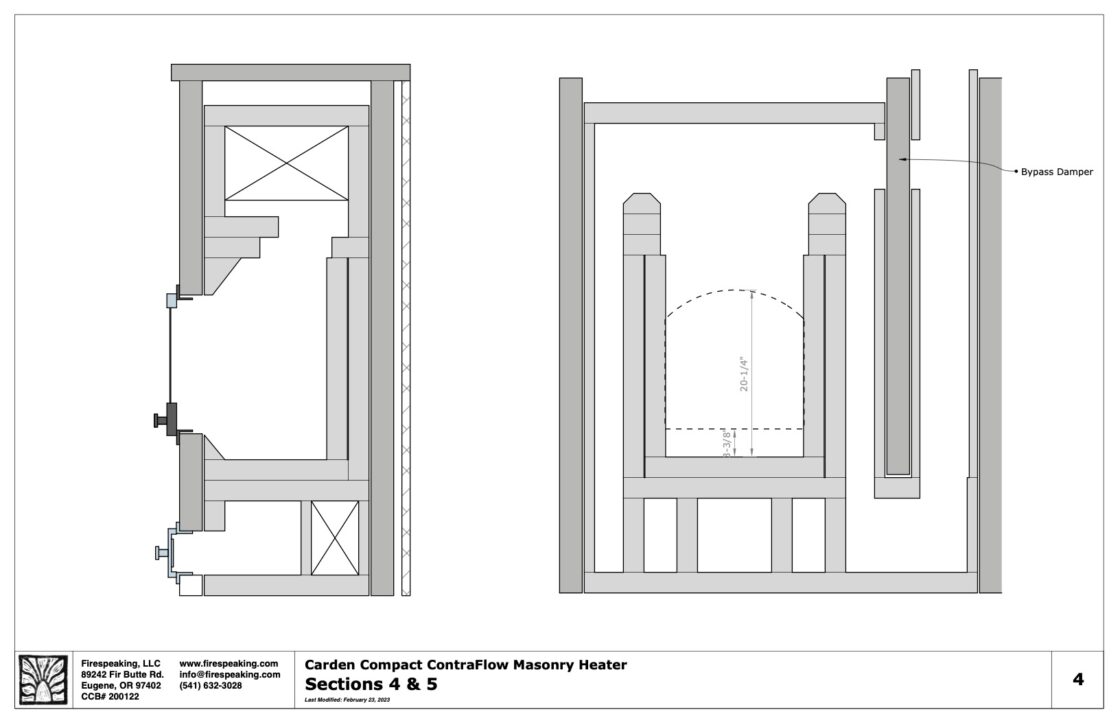 These drawings are provided for conceptual purposes. All local building codes and builder responsibility apply.
Process Photos
These photos are shared for those interested in studying the build. Heater building is a skilled craft and we don't recommend building one without proper training. The Masonry Heater Association of North America provides this kind of training and is a good resource to learn more. Understanding expansion joints in heater construction is an important part of understanding the build. The plaster is a build-up of layers…. stay tuned for an article on plaster finishes for masonry heaters.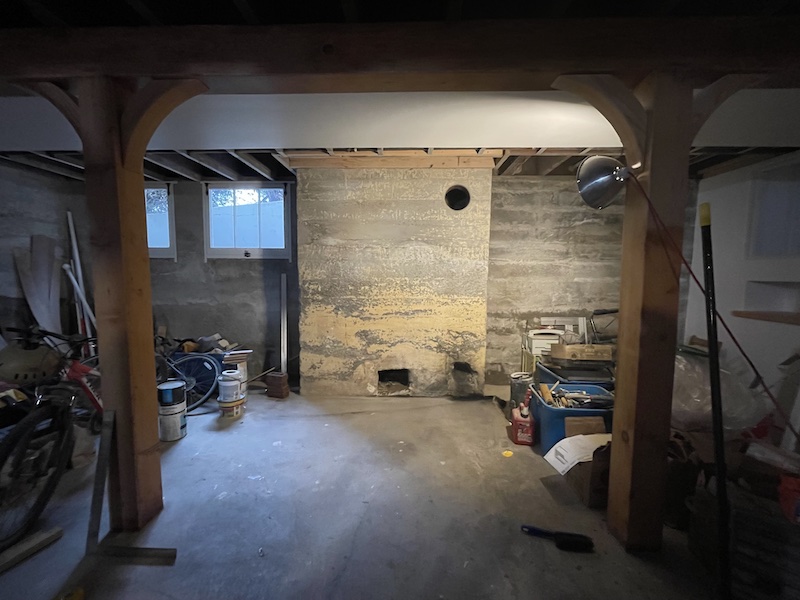 Hardware For This Heater
If you liked this post and want to receive updates, we highly recommend you sign up for our mailing list.
Keep up on the latest!
This article is part of the Firespeaking's "Journal", a regularly updated archive on innovations in Wood-Fired Heating and Cooking.