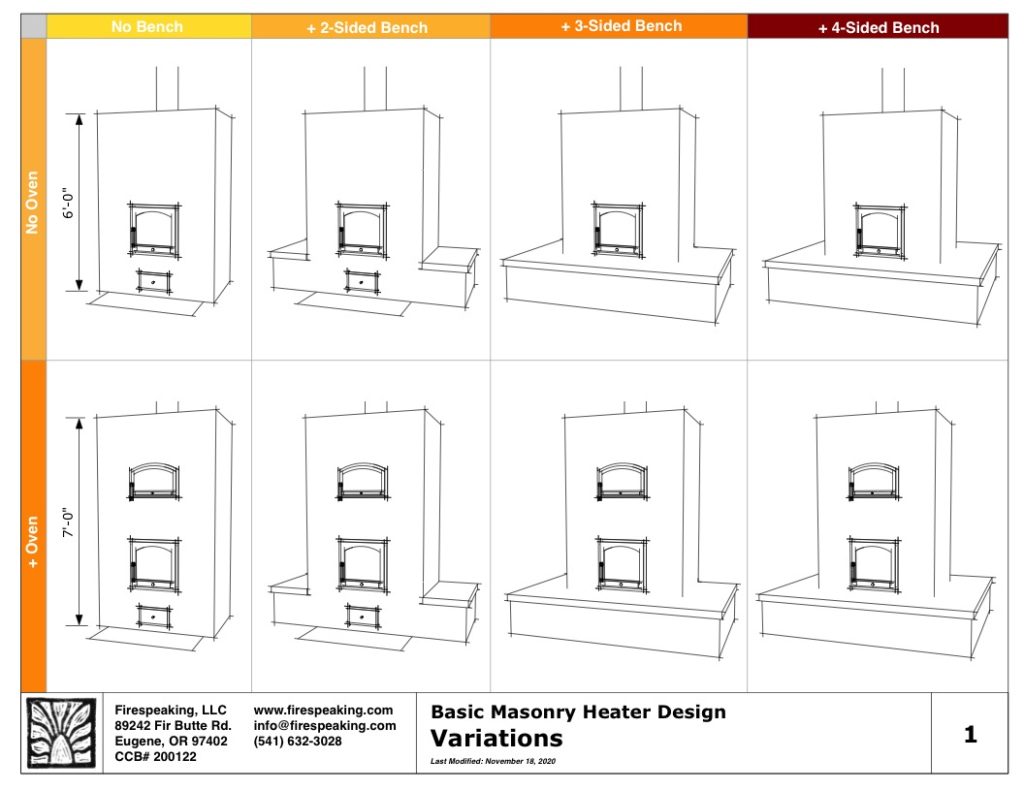 These are some common variations for basic masonry heater design. These heaters are symmetrical and show how you can choose to include an oven and benches around the main volume. Additional options include the see-through firebox which includes a door on both sides and choosing to have the oven face the opposite direction as the firebox.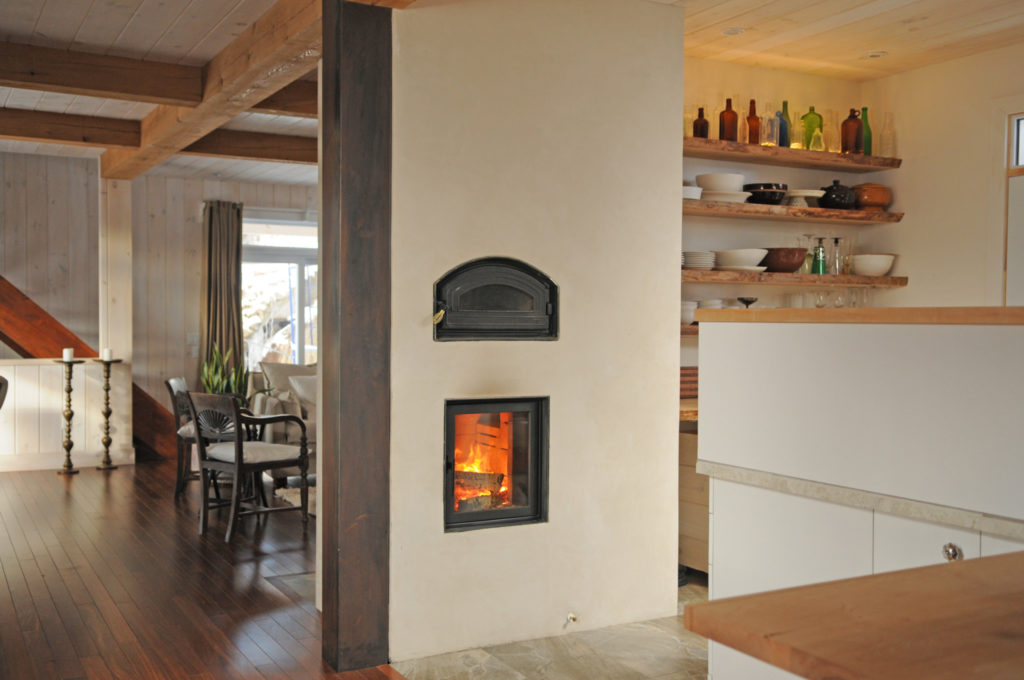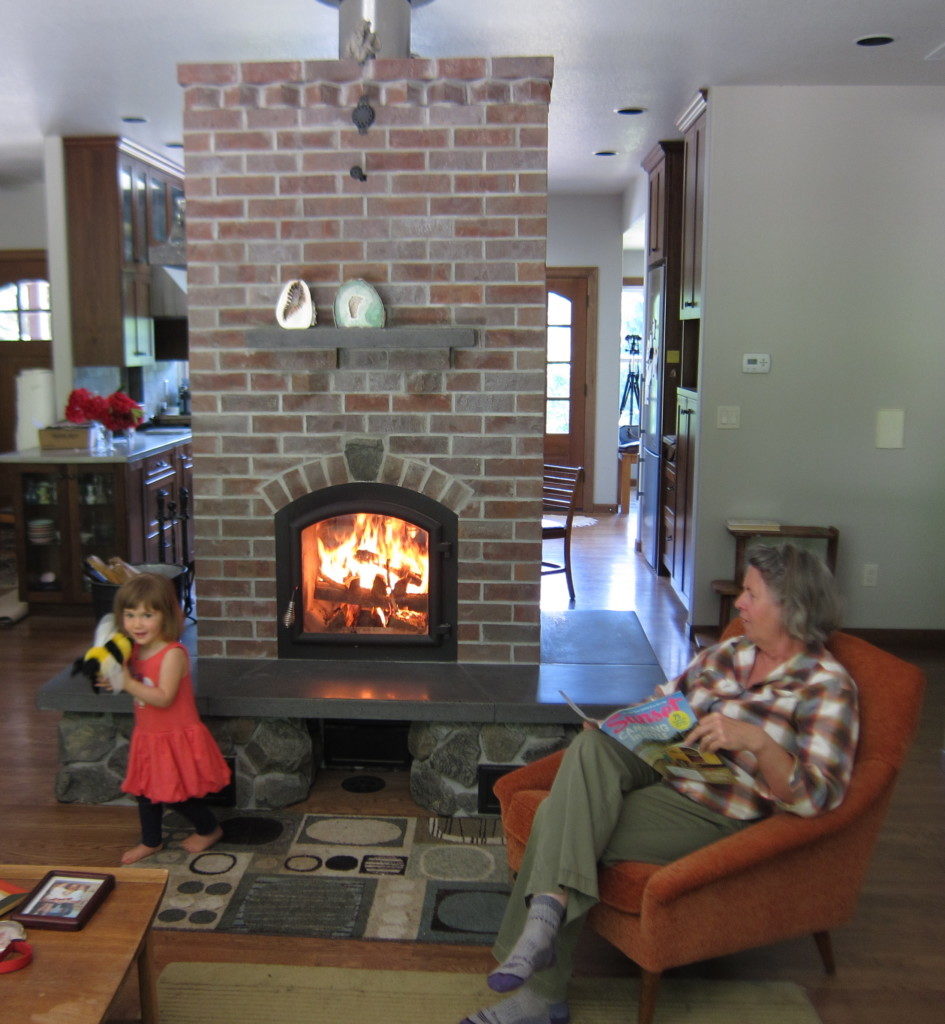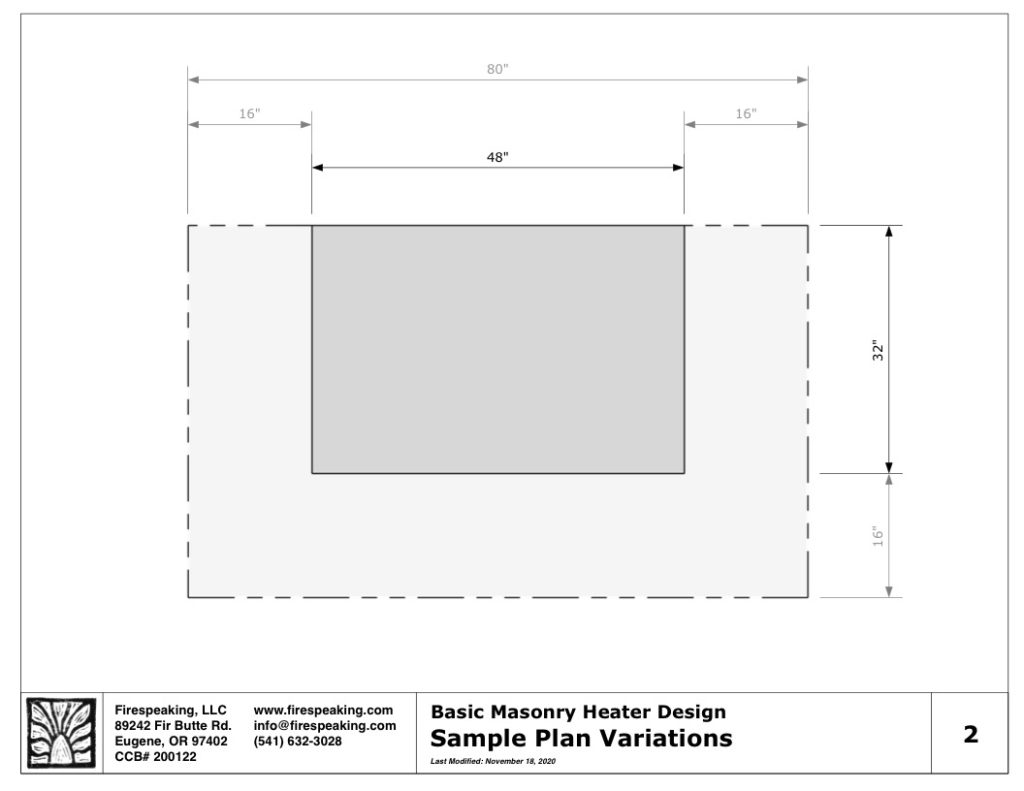 The basic volume of the heater is 48″ x 32″ in plan. Benches can be added by expanding the layout 16″ in any direction.
These basic masonry heater designs are all "top-venting". This means that a metal chimney system comes off the top, usually center, of the heater. The top-vent is possible using 5-run and symmetrical bell design approaches.
We are in the process of developing a design package, core kit and already supply hardware which will allow local masons and DIYers to build the core and then choose whatever finish they would like. We also plan to add additional drawings which show variations on the contraflow design approach which has an additional chimney footprint, the addition of wood storage arches, and the whole range of assymetrical and creative designs.
Our goal is to get more basic information out there so that home-owners, designers, architects and builders are all more familiar with masonry heaters as a fantastic way to heat a home and create an architectural centerpiece. As in jazz, one has to learn the basic scales before beginning to improvise!
Keep up on the latest!
This article is part of the Firespeaking's "Journal", a regularly updated archive on innovations in Wood-Fired Heating and Cooking.