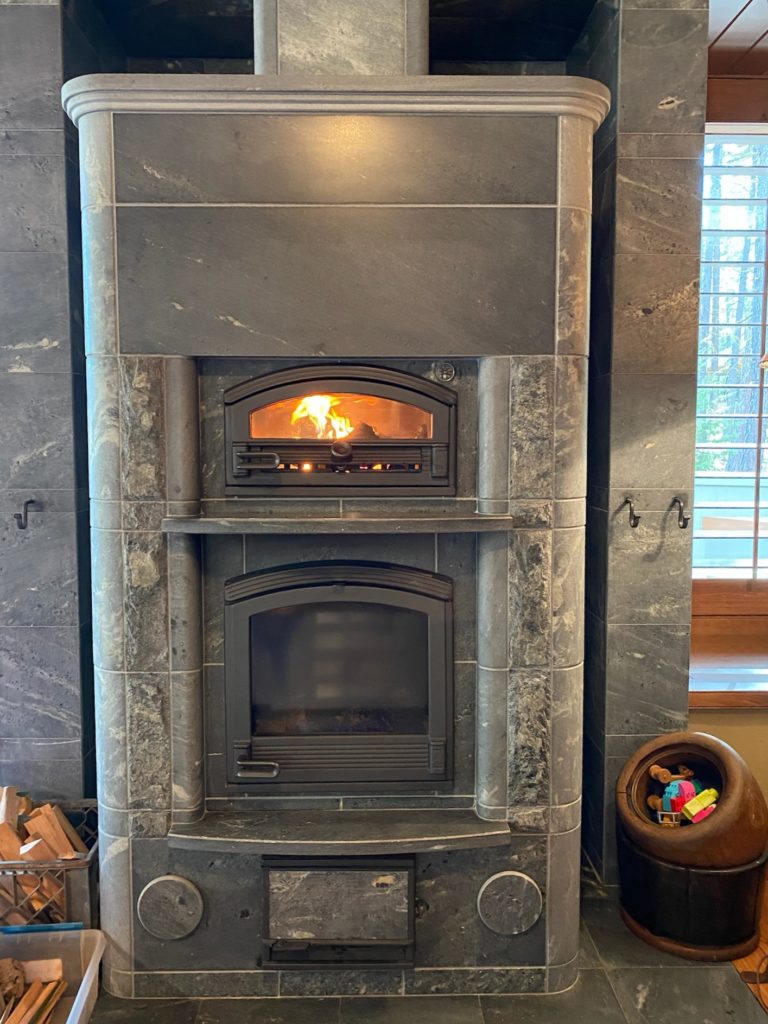 What a pleasure to help a family get to know their masonry heater by making pizzas with them! Masonry heaters are not only the best way to heat your home with wood but also offer many options for cooking food throughout the cold months of the year!
In the morning, we made a fire together in the main firebox to pre-warm the whole unit. I helped them to understand how to operate their heater by identifying the shut-off damper, the bypass damper, and the different air registers available to them to adjust the volume of combustion to the main firebox and oven. We talked about procedures for starting from a cold start as well as making fires under normal conditions when the heater is still warm from the previous day.
In the afternoon, the family started a fire directly in the oven in order to warm it up to the higher temperatures we would need to make good pizza.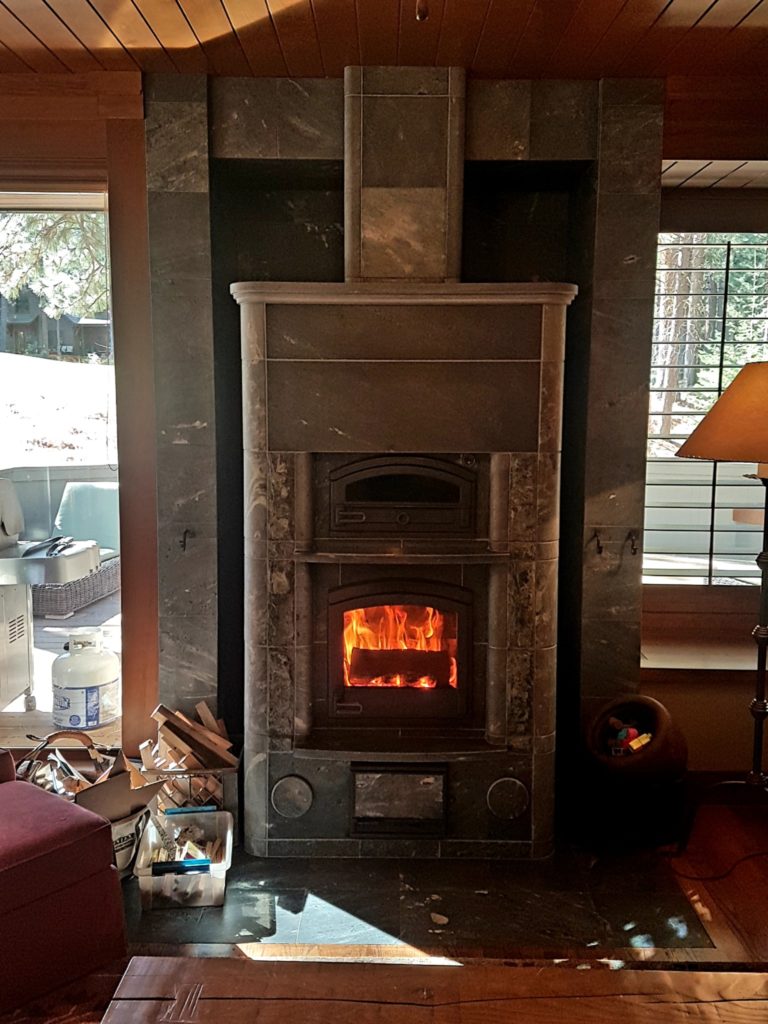 This Tulikivi TLU2450 is an impressive unit. Both the oven and the main box are fully operational fireboxes with pathways to the main flue. The main firebox is capable of heating 1500+ sq. ft. The oven is plenty big to make 14″ pizzas and to bake 6 loaves at a time.
Additional Reading:
Photos for this article by Gail Jubitz and Firespeaking.
Keep up on the latest!
This article is part of the Firespeaking's "Journal", a regularly updated archive on innovations in Wood-Fired Heating and Cooking.