This is a chronicle of design development for a custom Tulikivi masonry heater that shows the process of communication between us, our clients, Tulikivi, and Tulikivi's design team.
After having some initial conversations with the clients by phone and obtaining a .DFX file of the floor plan from the architect, I made the following rough sketch proposals…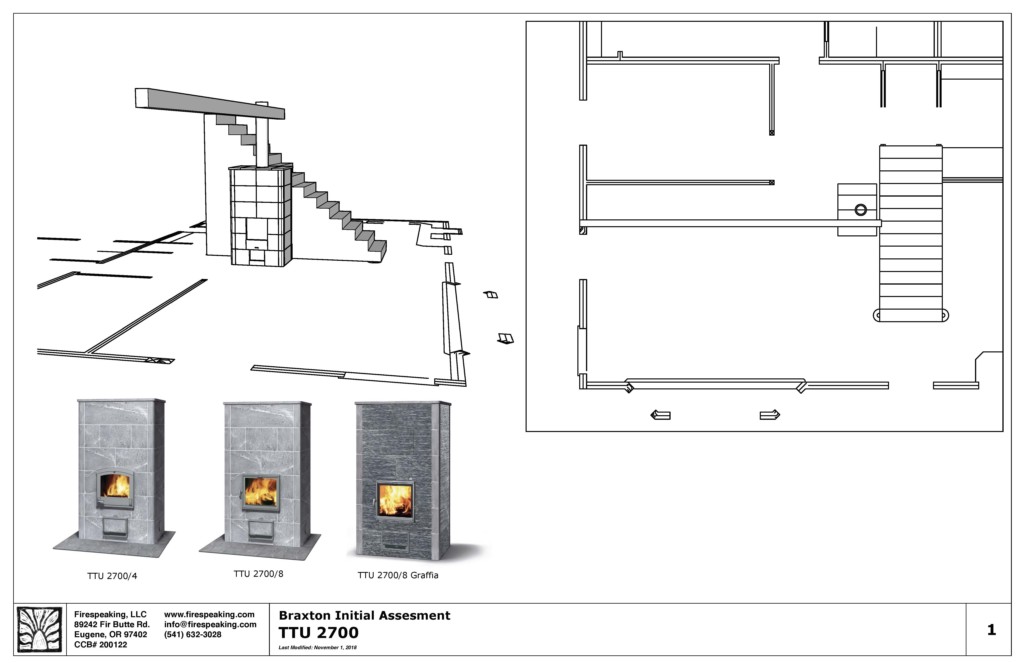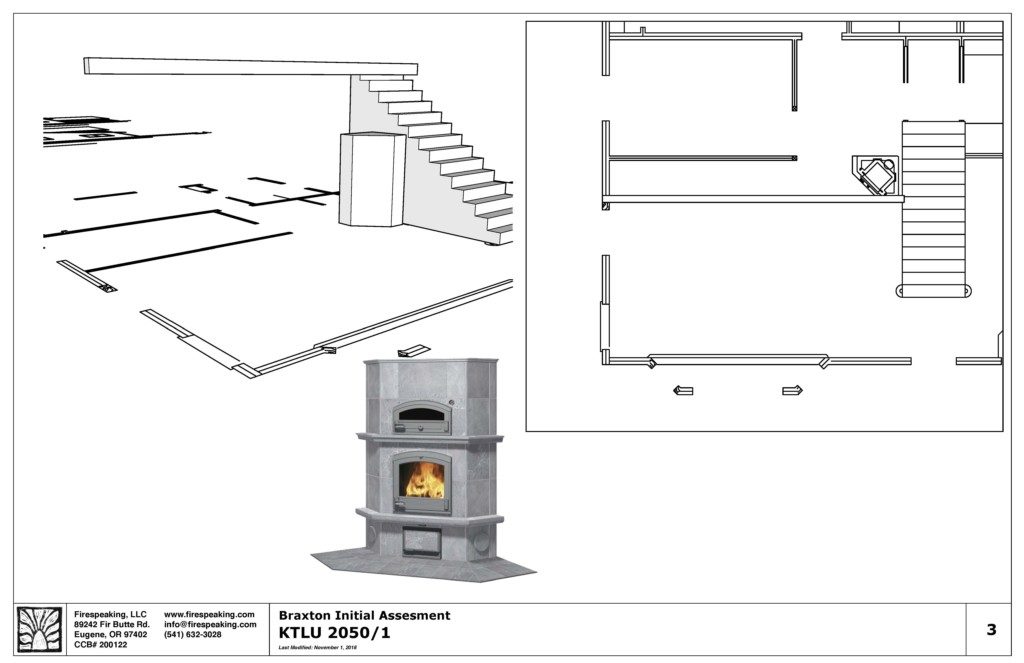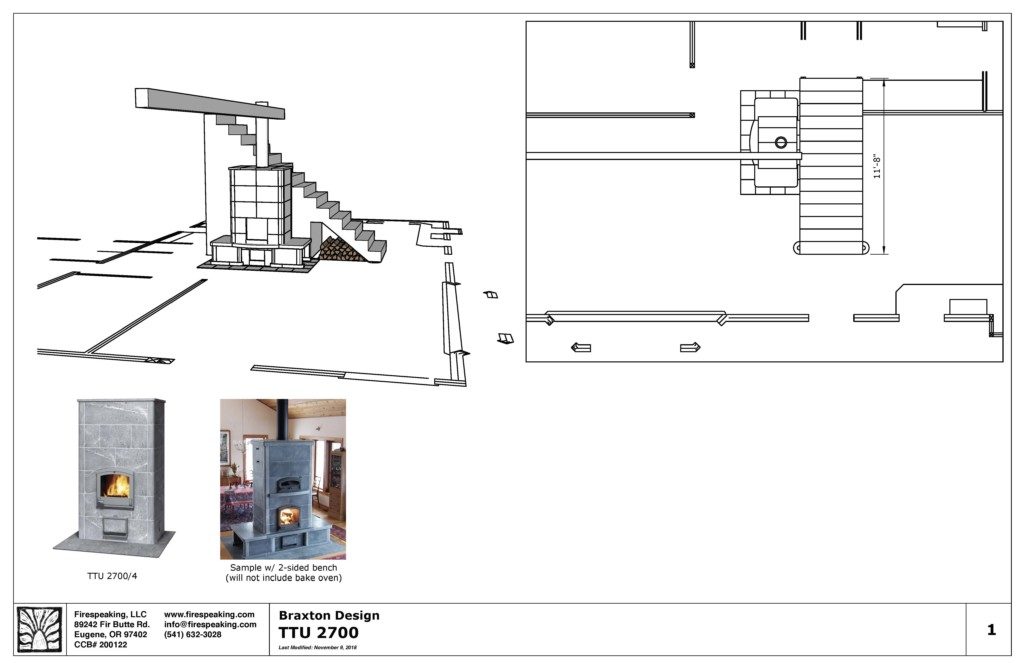 The clients were leaning in the direction of the TTU 2700. They were interested in adding some benches so I made the following more specific drawing that included benches and a proposal for how they could store their wood…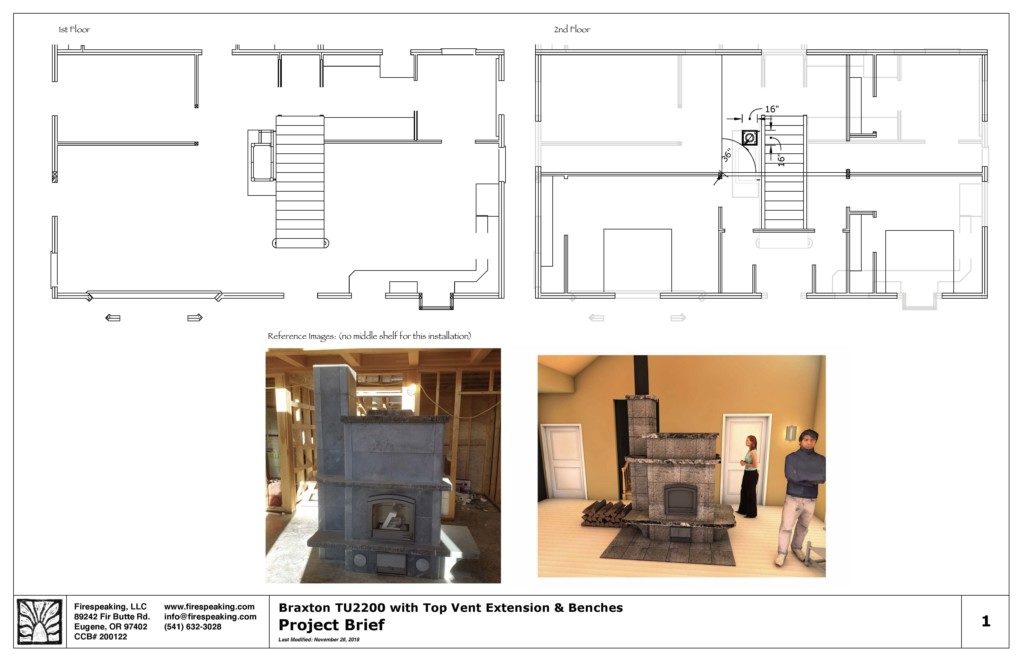 Upon making a site visit and meeting with the clients and the home builder at the rough framing stage, an issue with the way the chimney placement was dictated by a minimum hallway clearance of 36″ on the second floor was identified. This caused me to change the proposal from a top-venting unit to a bottom-venting unit with a side chimney extension so that we could shift the chimney location and meet the necessary clearance on the second floor while maintaining the relationship between the heater and the living room on the first floor. Hence…This pivot was facilitated by a design precedent by Warmstone Fireplaces & Design, which was available to us via the Tulikivi dealer intranet….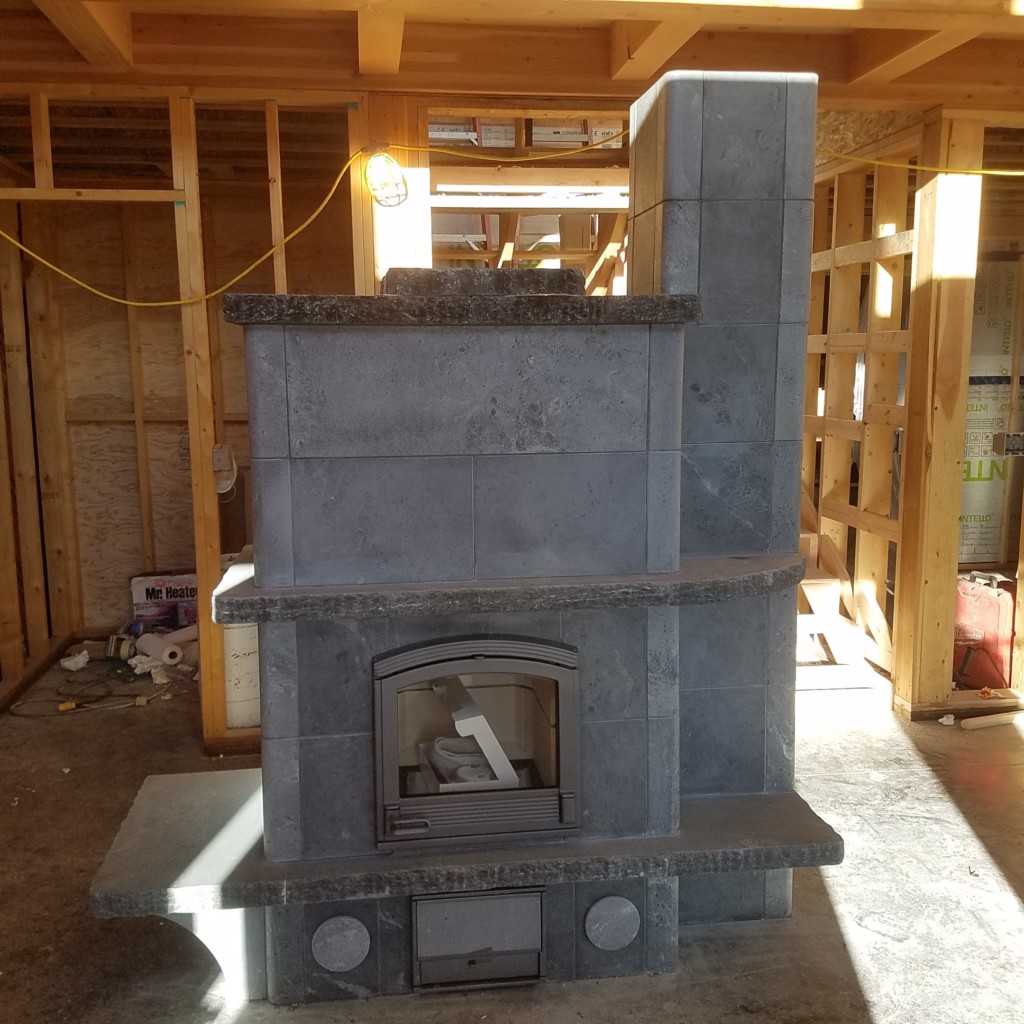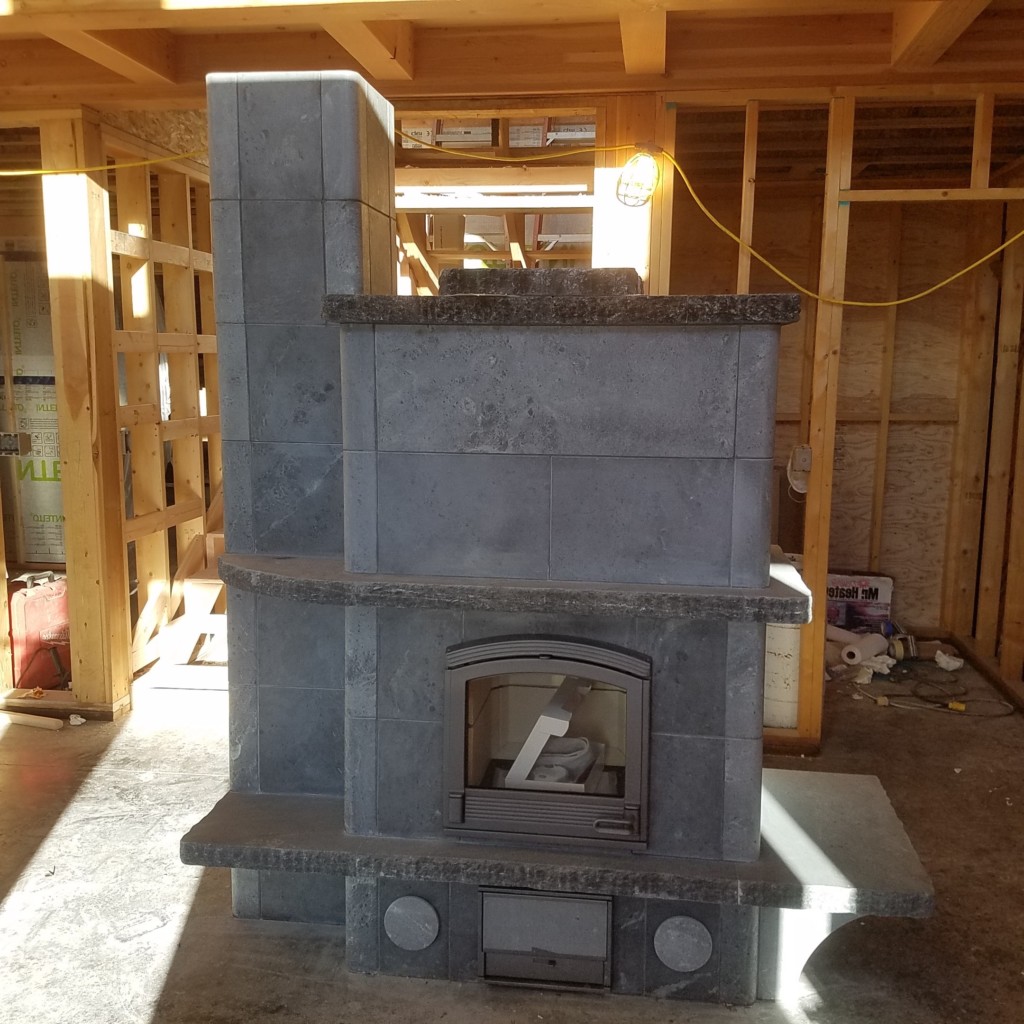 I flipped the image horizontally in a graphics program to show the clients what I had in mind…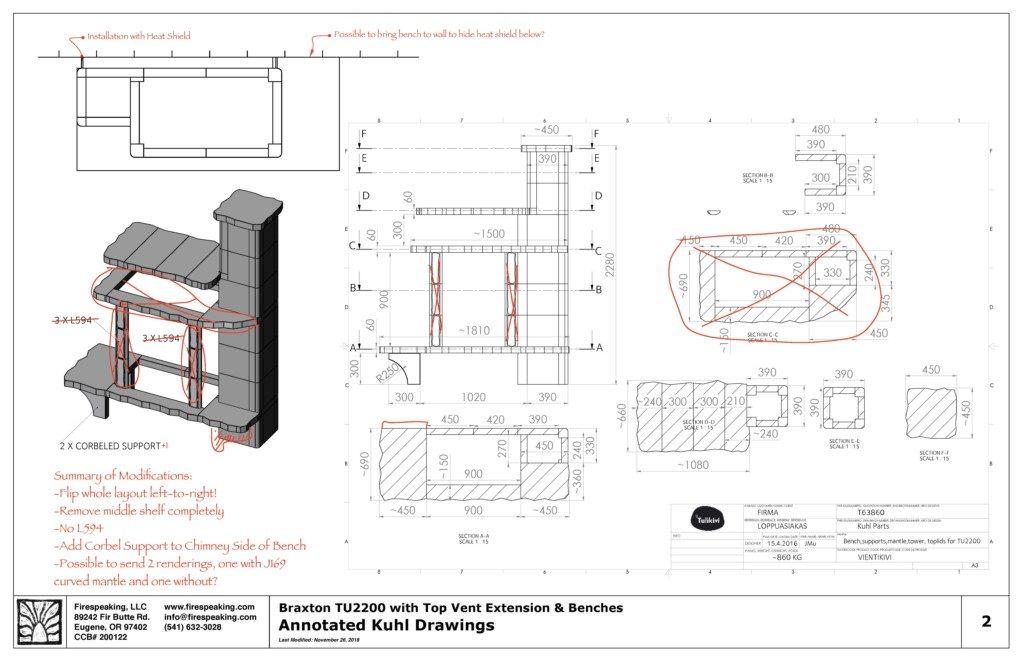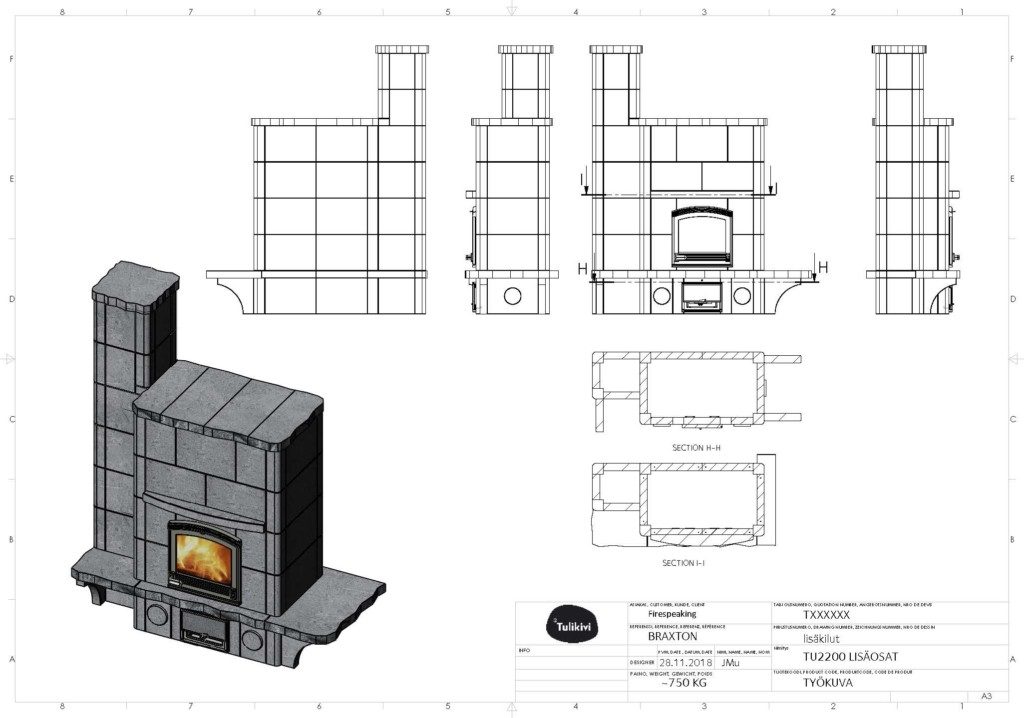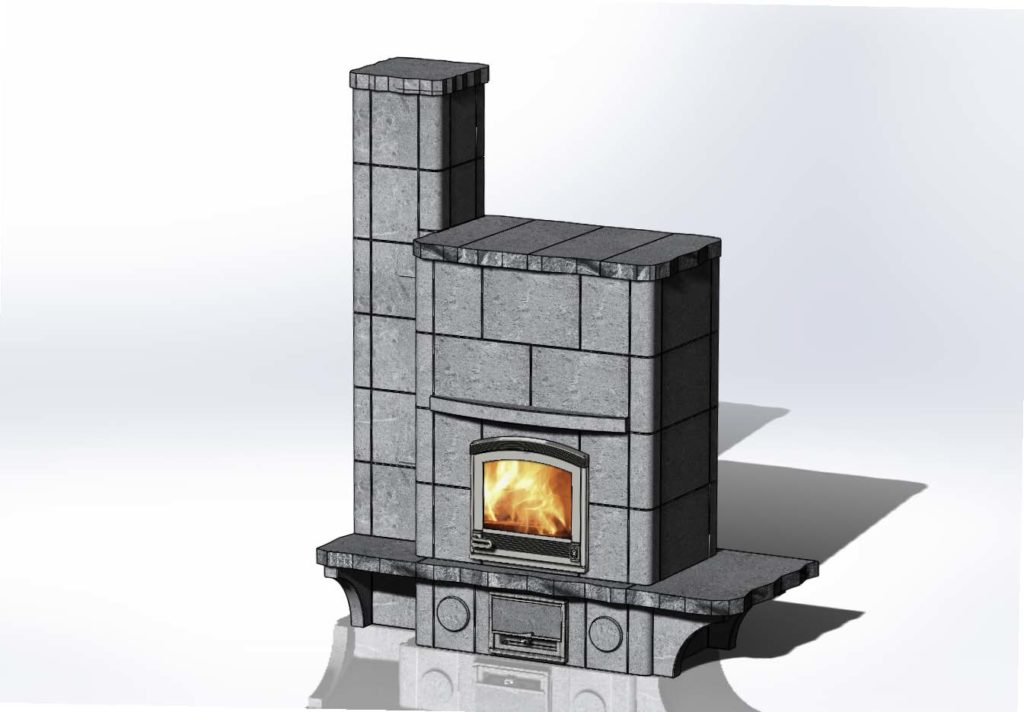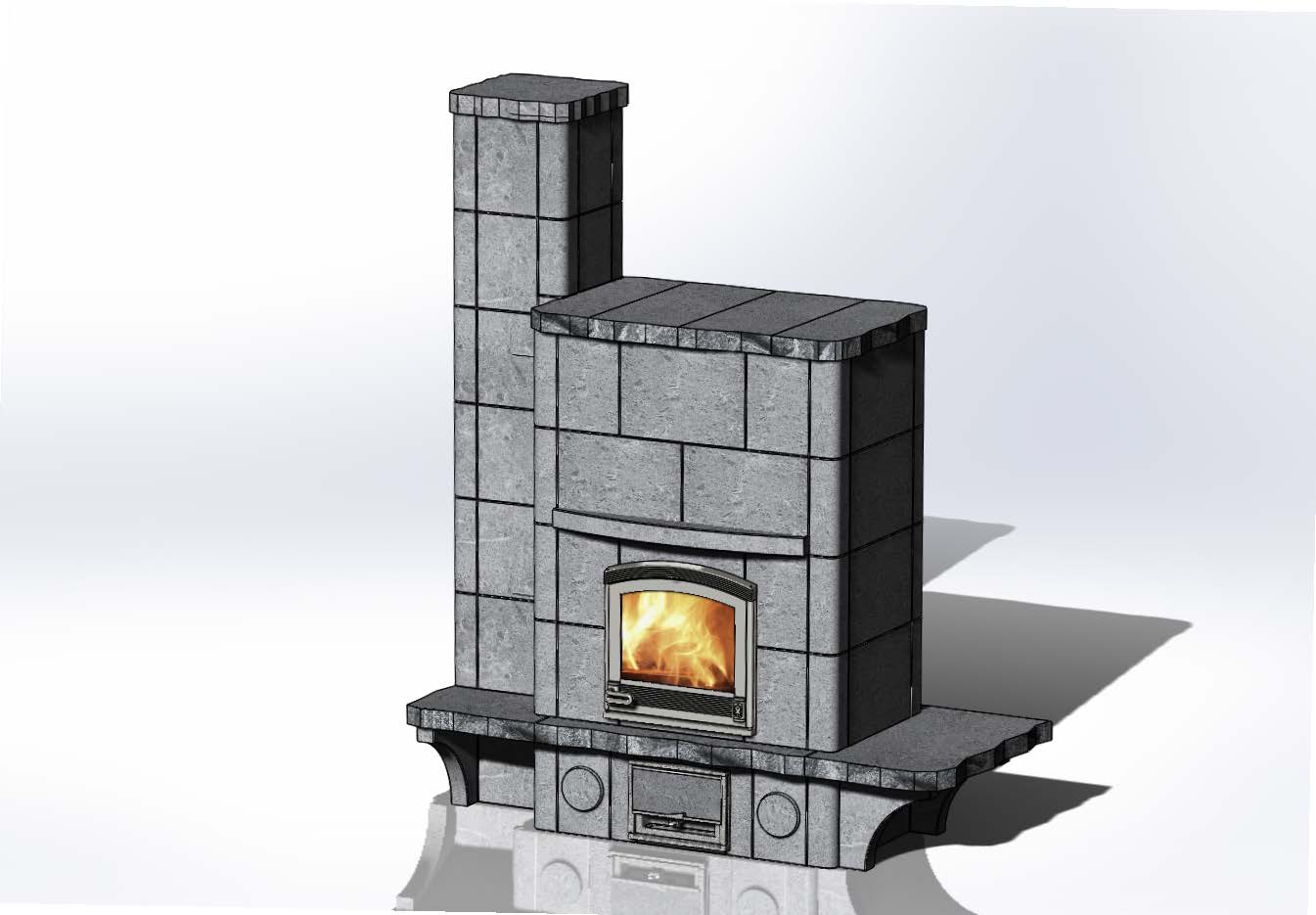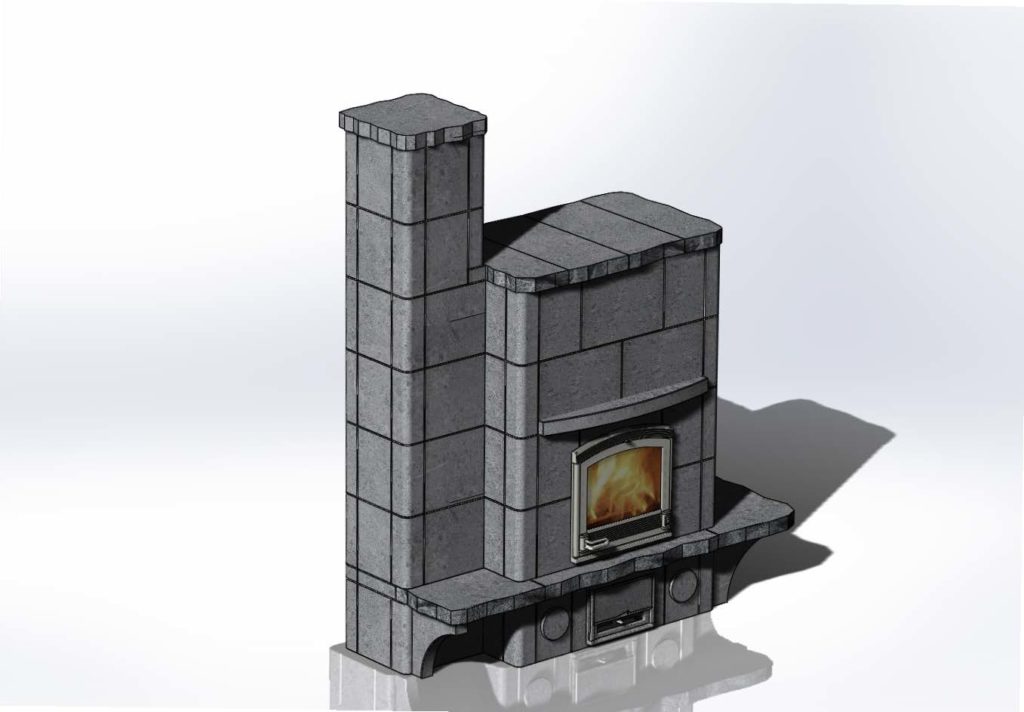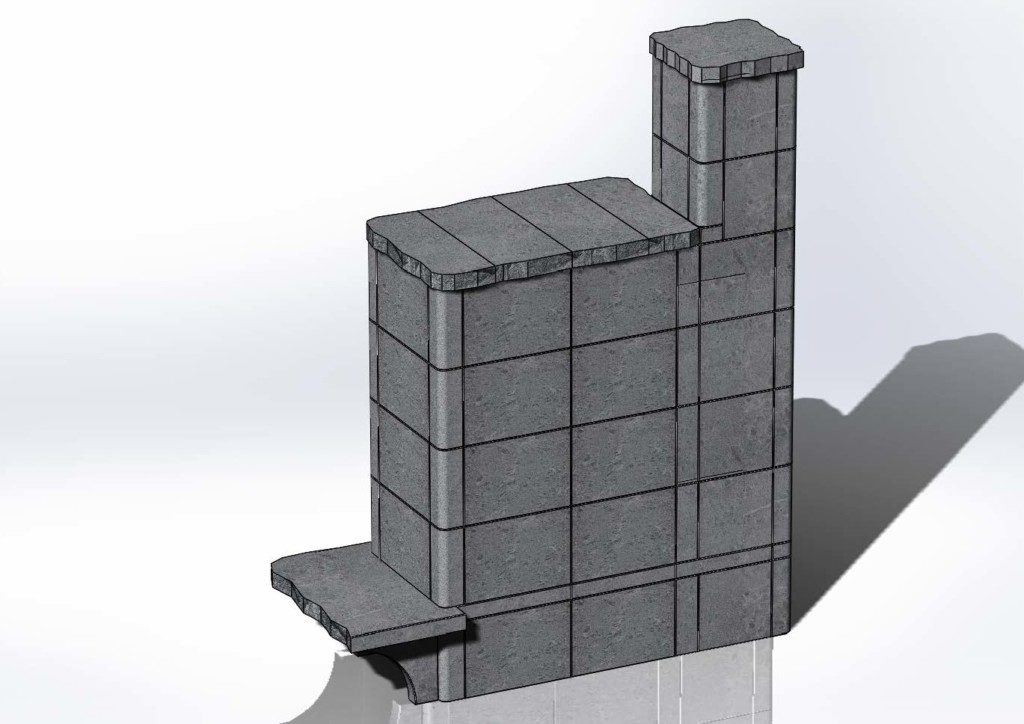 …we honed some details together and I sent our request to the Tulikivi design team in Finland via our North American representative…
The Tulikivi design team responded with the following…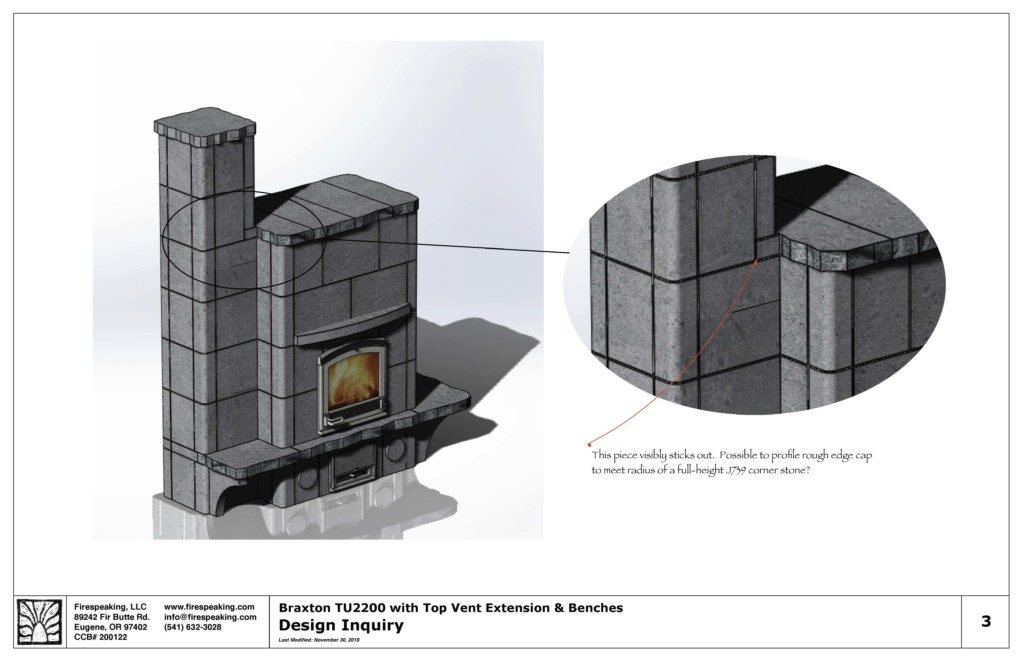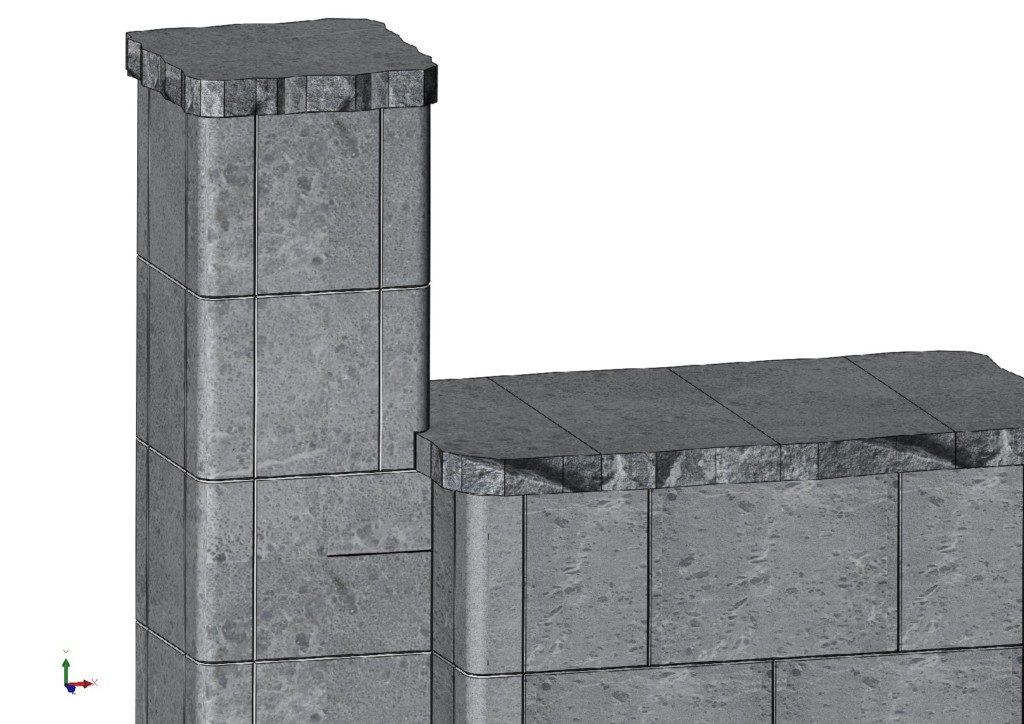 We liked it all except for one small detail:They made the edit we were looking for:
….and now we are looking forward to receiving the unit for this project which is slated to built in March 2019.
Update! Here is the heater completed and a link to the full portfolio post: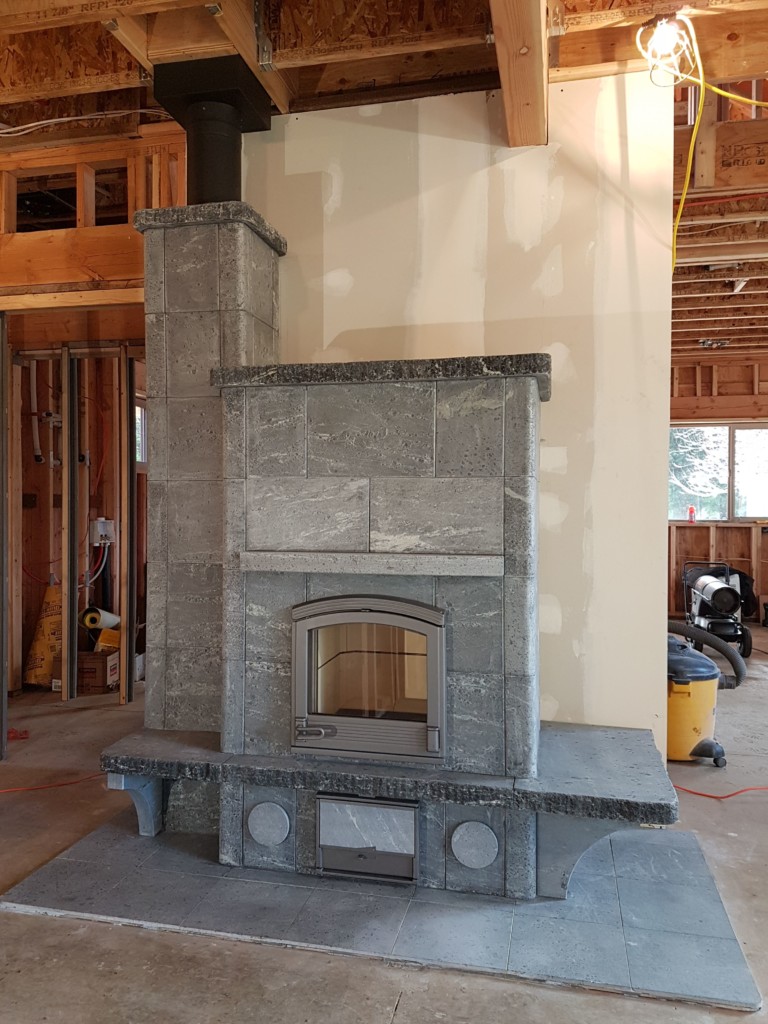 Learn more about: