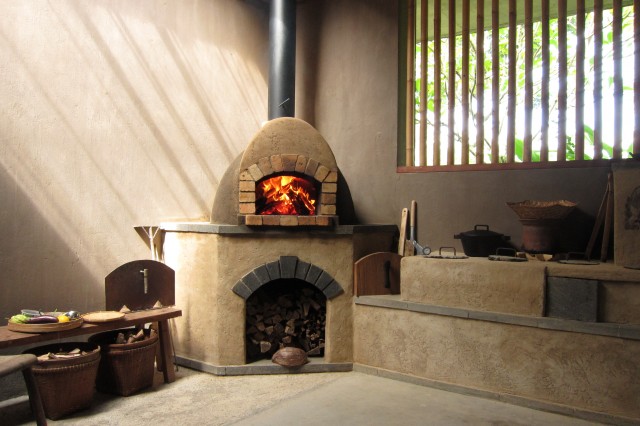 We built this wood-fired oven in Bali for Max's parents using local bricks, clays, sands and fibers. The oven joins the traditional paon (cookstove) that Max built a few years ago.
This oven features ample wood storage for both units, a metal firing door and a wooden door for baking. (Stay tuned for an article about firing doors and efficiency in wood-fired ovens.)
It is always a fun challenge to apply our knowledge of ovens and natural building to local materials. The clay for this oven comes from a village roof tile factory scrap pile and the sand and stone came from a nearby volcano. We found an incredibly porous lava stone to insulate underneath the hearth floor and surrounded the oven's thermal layer with a mixture that included rice hulls and thatching grass.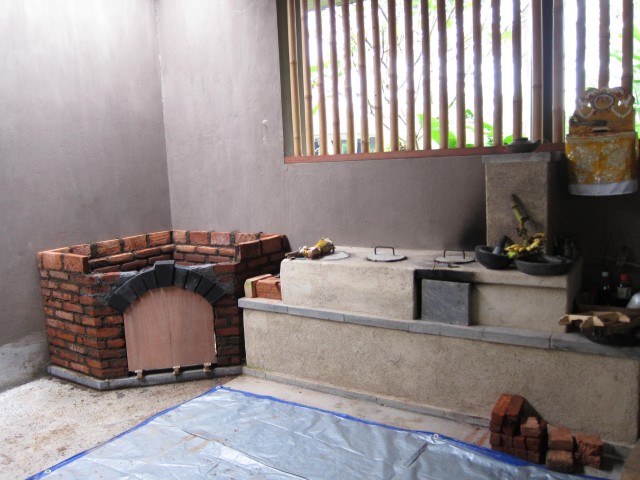 Note the sand used to make the smooth inside shape and the sculpted "squirrel tail" to jog the chimney. Upon finishing the oven, we cooked for a three day "Live-Culture Cuisine" fermentation workshop led by Sandor Katz and Mary Jane Edleson.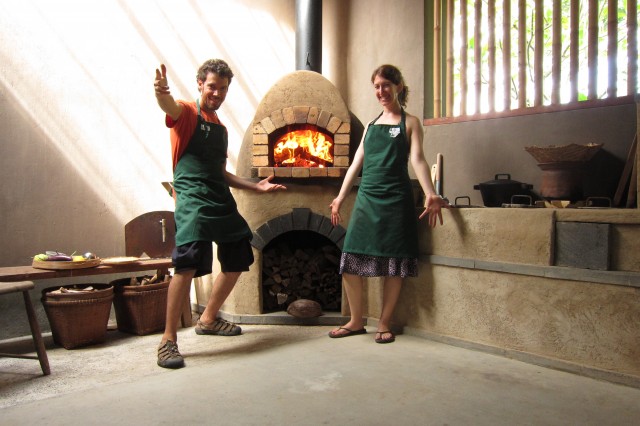 Many delicious feasts ahead!