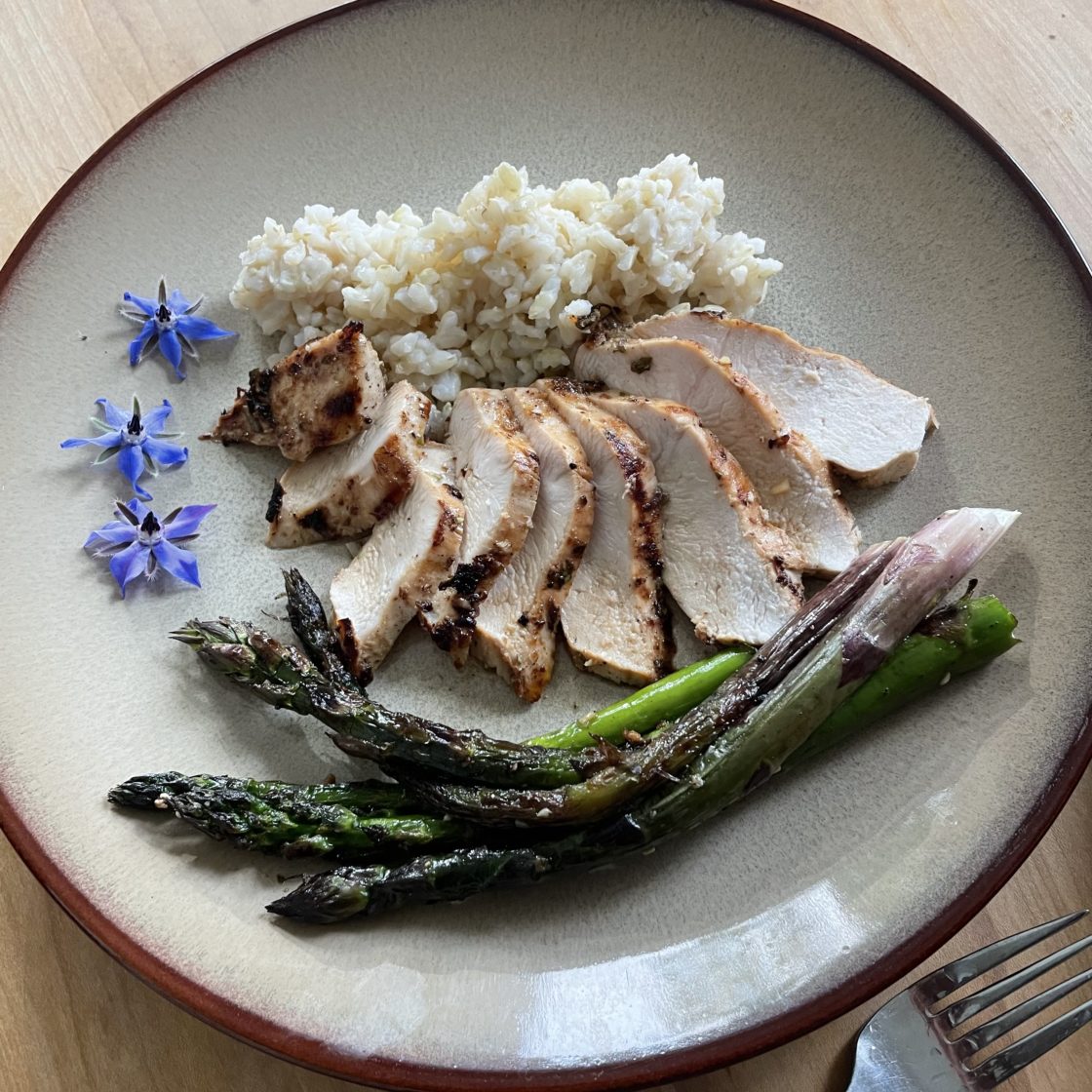 Ever looked at the fireplace in your house and wondered what useful function it serves anymore? Why not cook with it! Especially in the shoulder seasons when it's not quite warm enough to BBQ outside, cooking in your fireplace is a wonderful way to increase the fun and coziness factor while getting dinner on the table! Cooking with fire is definitely an art, and one that is mostly learned through experience. So let's get started!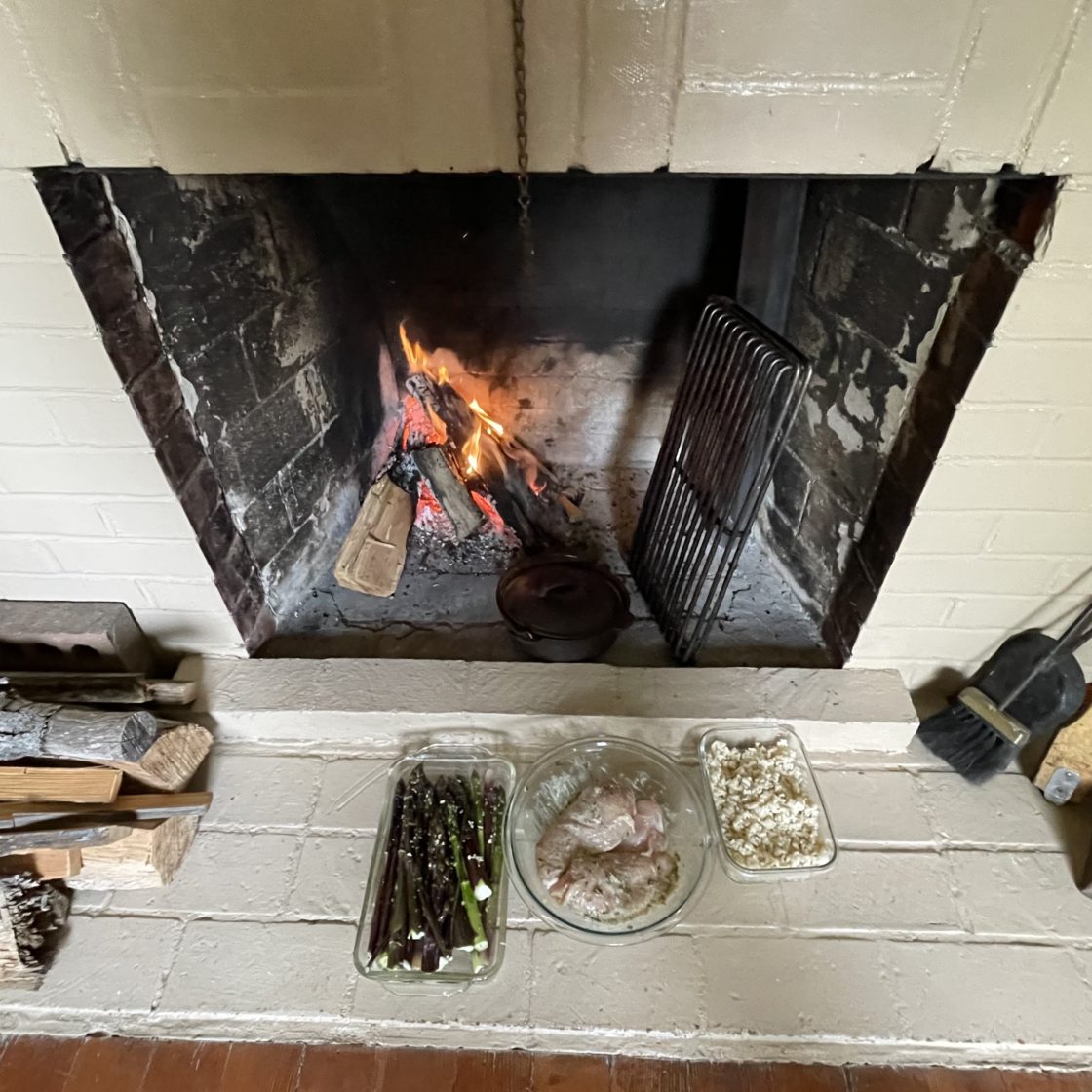 Here's the mise-en-place! We've got some marinated chicken and seasoned asparagus along with some cooked brown rice we'll be heating up to accompany the meal. We've started the fire in the general area where we will eventually be cooking in order to heat that area up and begin creating the coals that we will cook with. As I refine my wood-fired grilling technique, which is inspired and influenced by the 7 years I lived in Argentina, I have come to recognize how subtle yet important the wood preparation is for successful grilling. When you are making your own charcoal, you want to primarily be using dense hardwoods which will yield longer lasting and substantial coals in comparison with softwoods. Some smaller softwood kindling keeps the hardwood fire lively.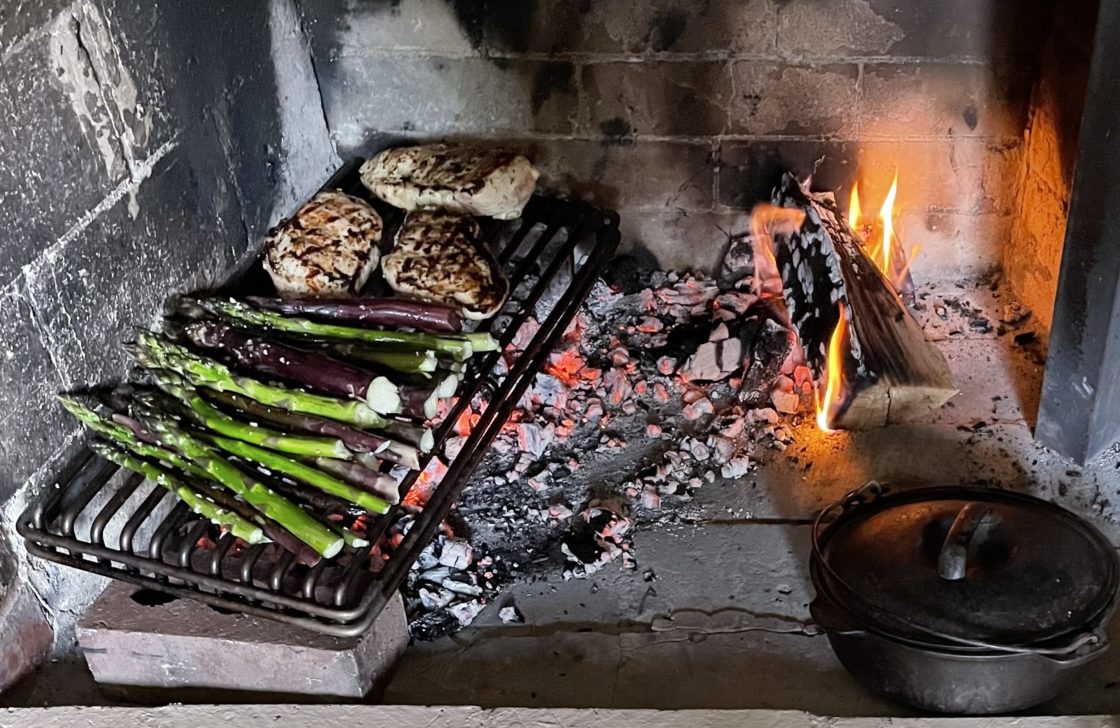 This photo shows the main cooking stage. You can see that I have moved the fire away (but not too far away) from where I am cooking and I have spread the coals I have produced under the grill. I have seared the chicken by concentrating the coals underneath them. The placement of coals is generally how you manage your heat in this style of cooking.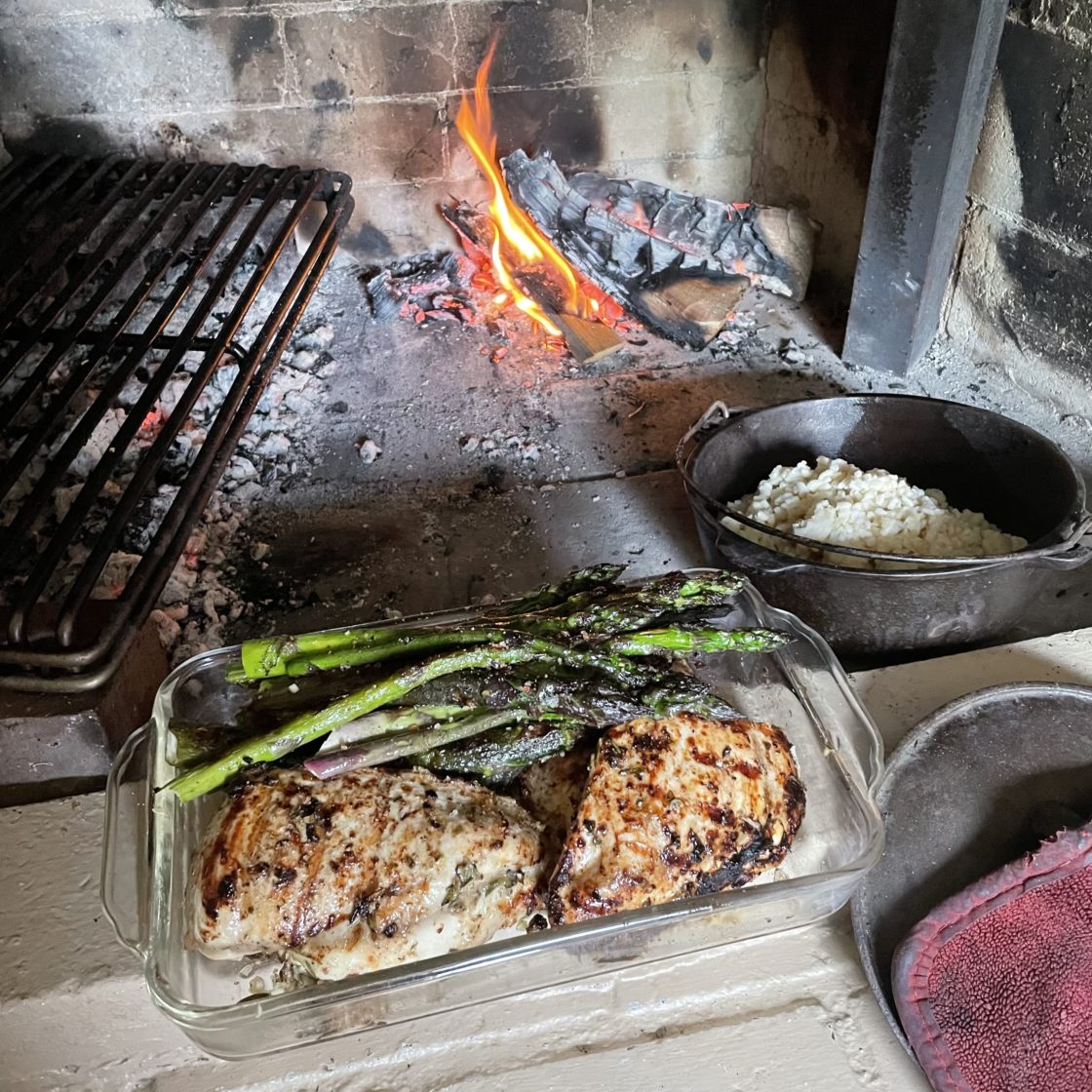 Over time it has become a goal of mine to not burn any more wood than necessary. At the end of cooking this dinner, I have created sufficent coals to have plenty of heat for cooking but have also purposefully tapered my fire down so there is not much left of it at the end. As mentioned earlier, the preparation and selection of wood is an important part of the process. I like to use primarily shorter chunks of oak mixed with enough finer fir to keep a clean fire going and mostly be generating coals.
---
Beef Short Ribs with Grilled Vegetables and Chimichurri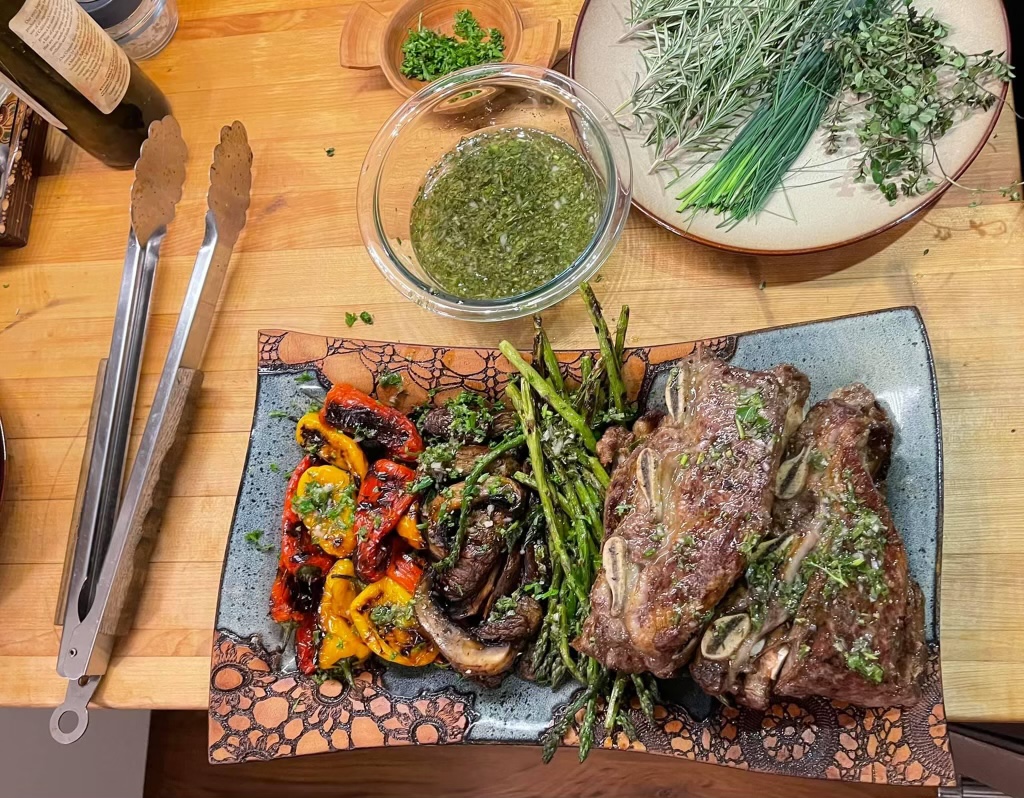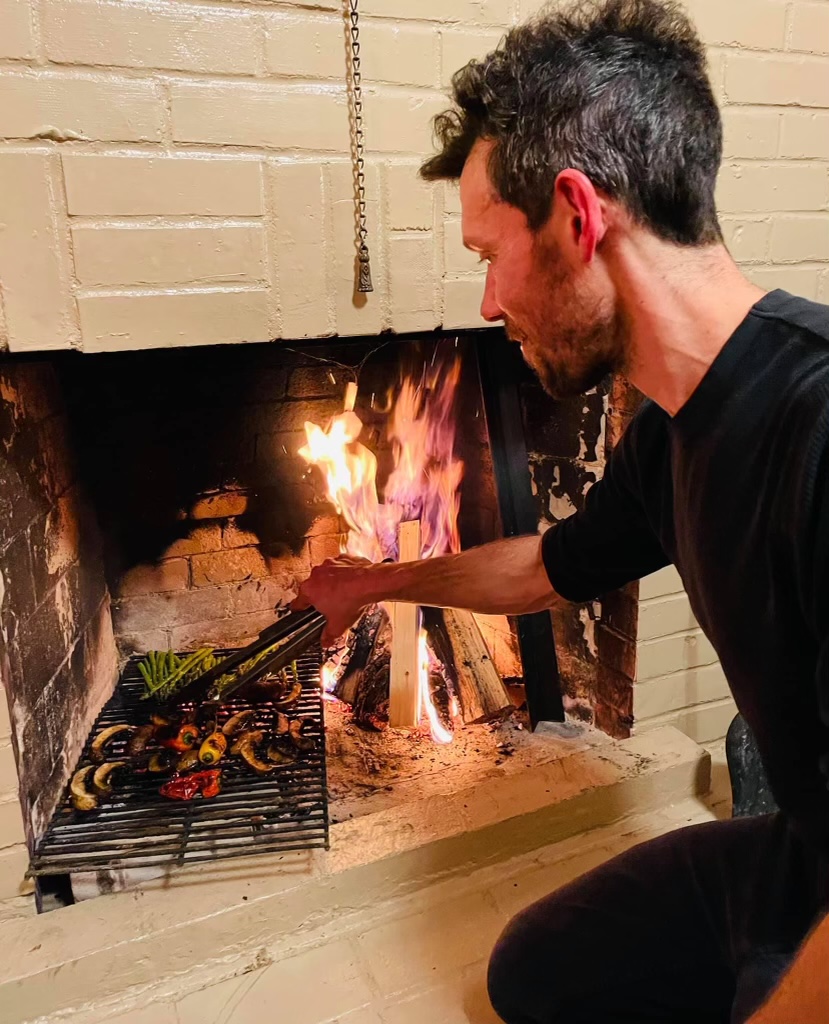 Of course the possibilities are endless. There is something about the taste that comes from food grilled this way that is undeniably. It's the combination of the high searing heat and the complex flavors contributed by the charcoal that are uncomparable.