This Barrel Oven's maiden voyage fed over 70 people with amazing pizzas!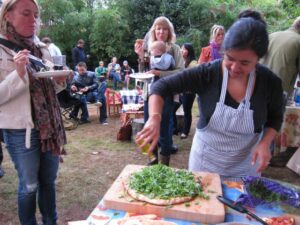 The pizza above is one of Astrid's special recipe- corn, mozzarella and gorgonzola.
Once out of the oven it is topped with arugula and white truffle oil.
Another pizza sauce was made with capers from Paolo's mother's garden in Italy.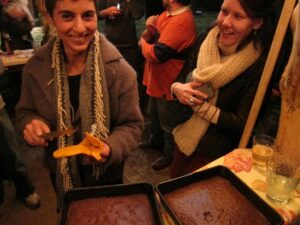 I made chocolate truffle brownies and gingerbread cake for dessert!
During the party we cooked some pizzas directly on the
pizza stones and some on metal pans.
The pizzas cooked on the stones had a more crispy and delicious crust.
Above you can see the barrel oven with plaster still drying.
Read More