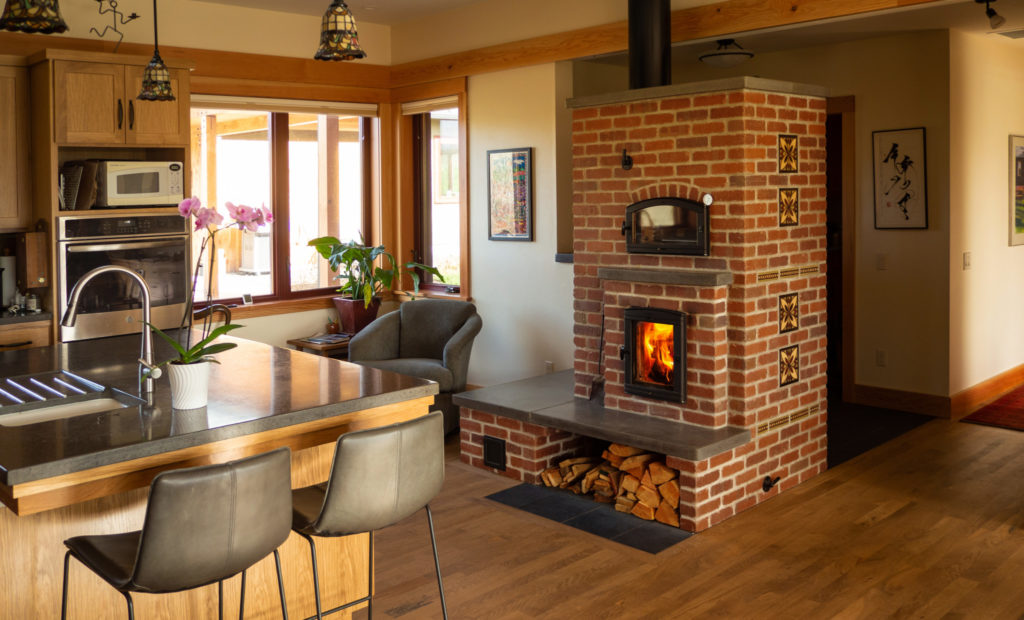 The unique design challenge on this project was to address the question: "Are masonry heaters relevant for heating super well-built and extremely well insulated modern homes?" These homes are sometimes referred to as Passive Houses or Net Zero Houses. After visiting with our clients who have now gone through one full heating season, we are very happy to report that their positive experience with this masonry heater helps to confirm that they are a good option for today's tighter building envelopes!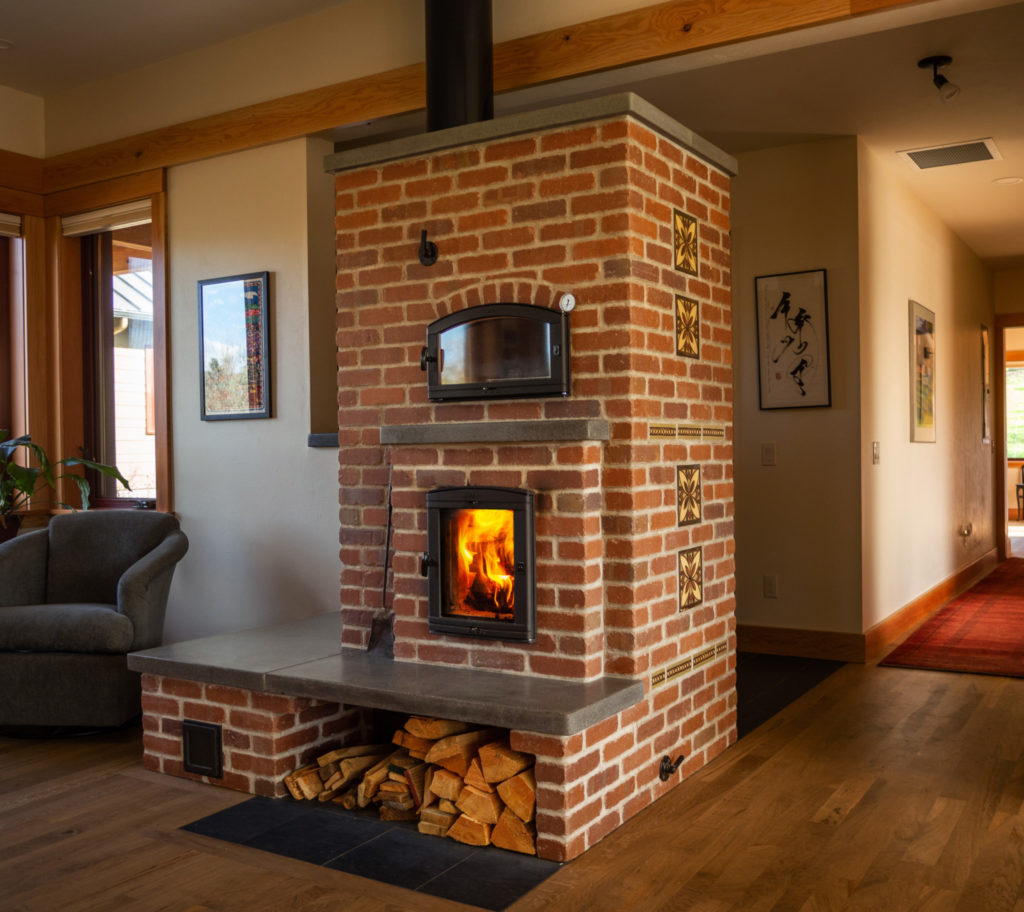 We made the firebox smaller to adapt to this high-performance house's lower heating needs and framed it to maintain good proportions. We maintained the overall mass of the heater so that the energy absorbed from one fire would be able to maintain the house at a comfortable temperature for 24 hours. We integrated wood storage to address this important function within the compact heater footprint. The clients and architect came up with the space-saving idea of using the heater itself as a partition to create an entryway/mudroom instead of having to set the heater off of a framed wall.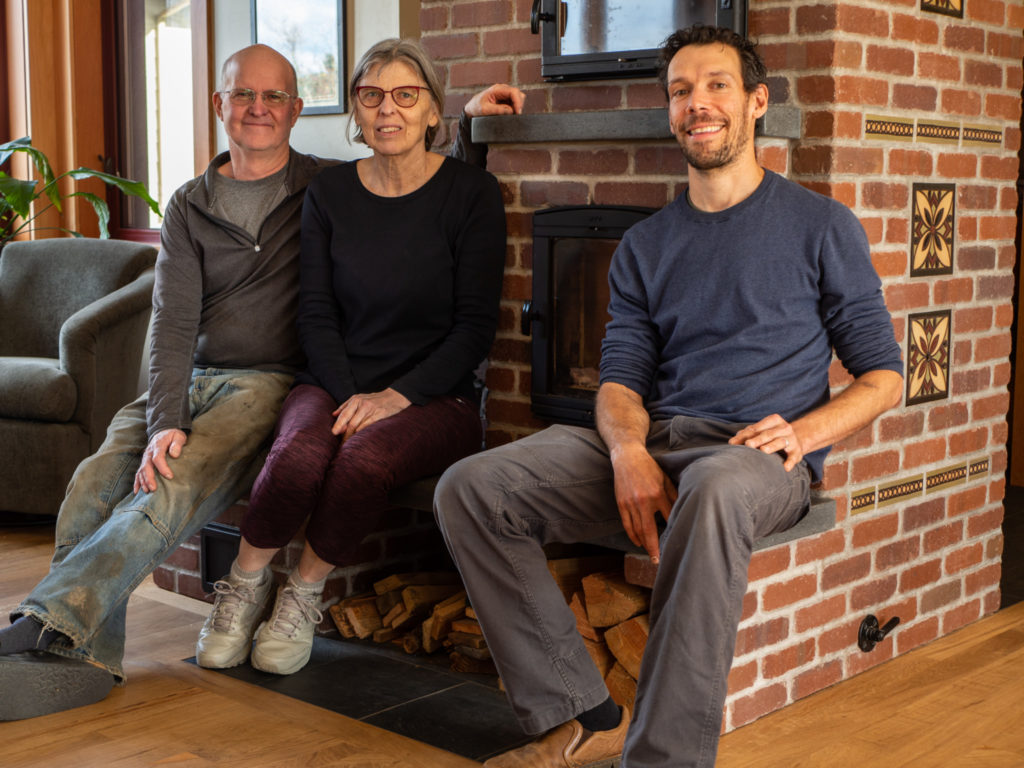 Clients Jack Gray and Mary Jo Wade with Designer/Builder Max Edleson. We worked very closely through the design process and Jack was Max's assistant throughout the whole build process. Jack and Mary Jo are founders of one of the successful organic farms in our area as well as an important organic distribution company.
On the left are early design iterations showing different options for heaters on the same footprint. The image on right shows the relationship between the exterior "facing" of the heater and the technical "refractory core" which makes the high level of heat exchange and storage possible.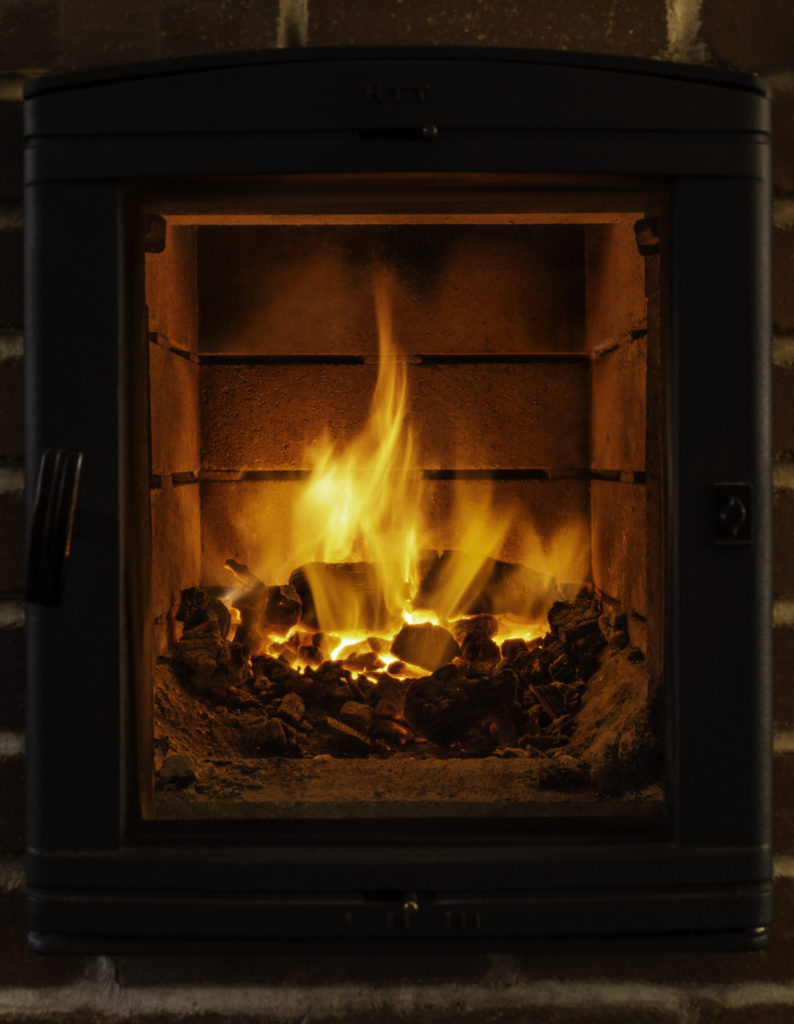 Project Details
Follow-Up
Contact us if you are interested in purchasing a full set of plans or for design consultation services.
Join our mailing list to stay updated about neat new projects and products.