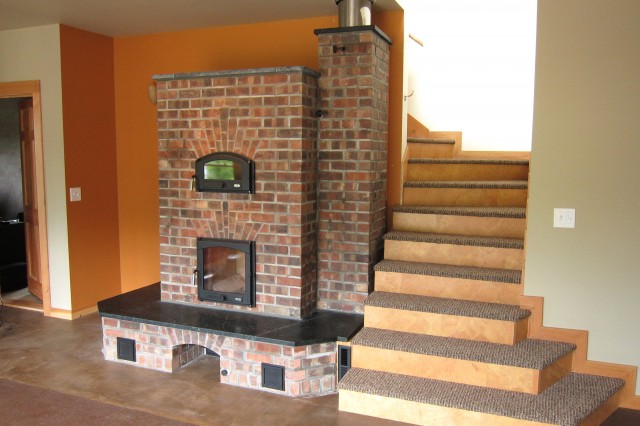 (click on images to enlarge, hover over for descriptions)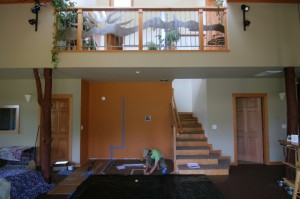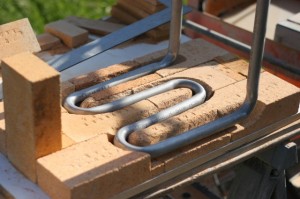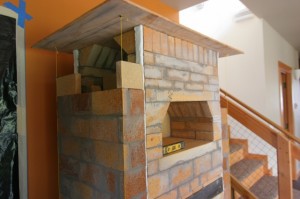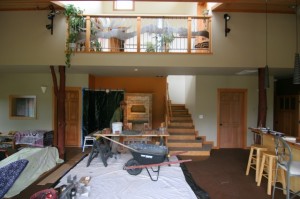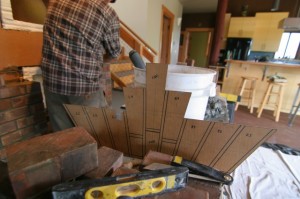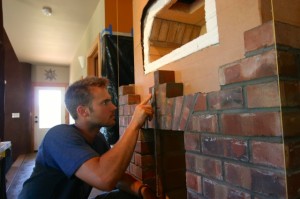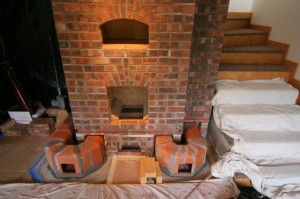 (process photos by Dylan Boye)
Have you ever heard of
Earthships
?  The term refers to a grouping of design principles that aims to make houses as self-sufficient as possible.  They were pioneered by a man named
Michael Reynolds
, a creative architect genius from New Mexico, who wanted to move away from homes being consumer boxes that demand resources like water and electricity from a grid and require connections to such things as septic dumps and trash collection.  Instead, he made concepts such as rain-water harvesting and storage, grey water treatment, micro-power generation and extreme passive solar design for heating and cooling shape the form and function of "earthship" homes.  The specifics of his design principles are honed for the climate of the southwest which includes very cold but sunny winter days and a scarcity of water.  I have always felt it an interesting challenge to understand how we might apply these same principles to other climates.  In the Pacific Northwest where we live, for example, the sun rarely shines in the winter time but the forests that abound are extreme accumulators for the solar energy that shines during the rest of the year.  As we worked on this project, influenced by the clients' affinity for earthship design and a shared interest in applying these ideas to our bioregion and our lifestyles, I came to see the masonry heater we were building both as this vessel's navigation deck from which they will be able to stay warm and steer through the colder parts of the year. This masonry heater was built at the home of James Reismiller (owner of
Abundant Solar
) and Cassandra Robertson (environmental engineer and
excellent singer-songwriter
).  They did a great job of researching and planning for this heater.  The outside air source and reinforced foundation had already been installed before we were brought on.  In fact, the house was pretty much completed except for this central element.  They wanted a heater that would flow with their modern clean lines and be consistent with an ecological way of building.  They wanted to heat water, they wanted an all-season bake oven, and they wanted a configuration of heated benches that would flow well with their stairs as sitting space for house concerts.  So.... we got to work and designed and built the heater. It is based on the Contraflow with the 22" replaceable firebox from the
Masonry Heater Association Plan Portfolio
.  The interesting design challenge was to both provide for the heated benches as well as preserve access to the ash box, especially while needing to meet the low height of the second stair which meant that the bench's flue could not cross above the access to the ash drawer.  The utility room which houses their hot water tanks for distributed radiant floor heating and domestic hot water is directly the other side of the back wall so
the natural thermosiphon loop for the hot water
was very simple and straight forward.  The bricks we used for the facing were very dense recycled pavers that beautifully reveal the flame patterns of the kiln they were fired in.  The bench and trim details are soapstone that were cut and polished on site from slabs that were seconds at a counter top shop. Stay tuned for photos with fire as well as possibly a stop-motion video of the process! This heater begs to make gracious acknowledgment to the following:
Cassandra and James for the opportunity to participate in their home's construction and their hospitality.
Dylan Boye for his hard work, precision in cutting, and general assistance.
Kiko Denzer for his assistance especially in laying out and cutting the soapstone
Eva for coming at the end and helping to finish up and giving it her special pretty touch.
Marcus Flynn of Pyromasse for his generous documentation, tutorials and correspondence.  See this great tutorial on how-to-build a jack arch.
Norbert Senf of Masonry Stove Builders and Steve Bushway of Deerhill Masonry for their readiness to offer advice especially in the design stage... and to the whole

MHAMembers chat list

for great discussion which contributed enormously at various points in the build.
Read more....