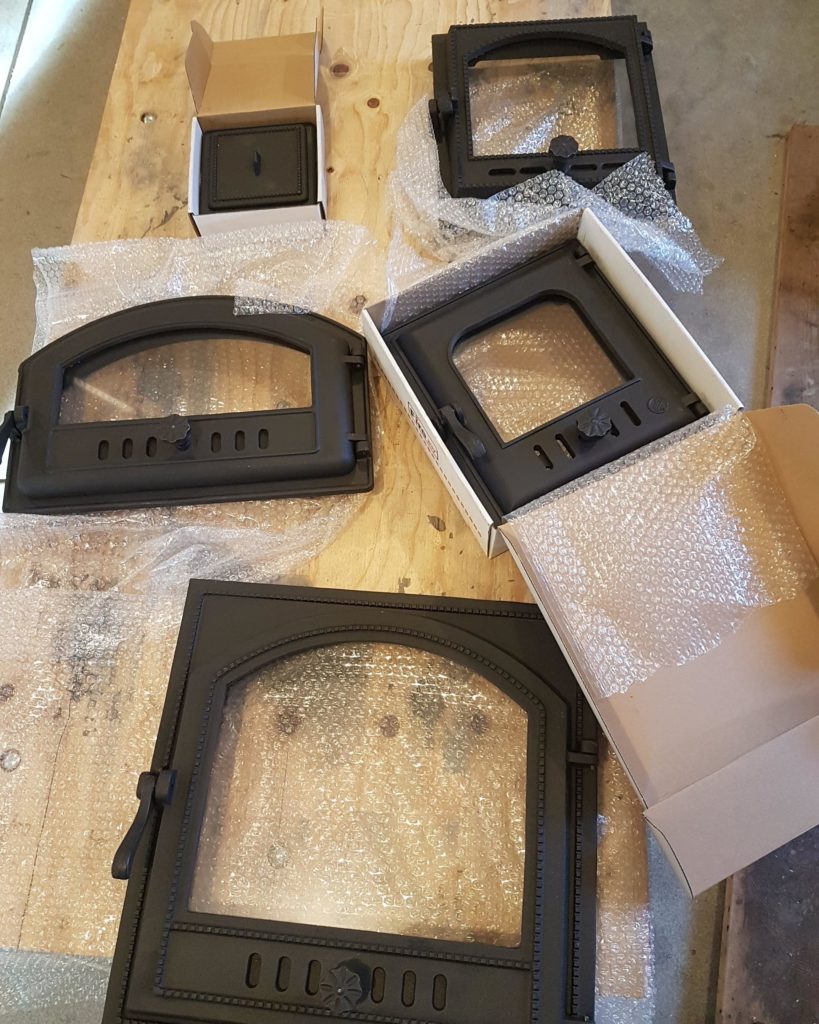 BIG NEWS! Firespeaking will now be offering well-made, affordable cast iron hardware for masonry heaters, rocket mass heaters, ovens, cookstoves and other wood-fired cooking and heating appliances. More information and pricing will be published in the coming weeks.
(Cooktops, bypass dampers, grates and other door sizes new to North American market not pictured)
Join our Mailing List to receive updates including our price sheet as soon as it is ready.
Update! Here is our official announcement, catalog and price list!